Relations Between Tourism Spending and Global Competitiveness – an Empirical Study in Developed OECD Countries
Gavurova, B., Ivankova, V., Rigelsky, M., Přívarová, M. (2020). Relations Between Tourism Spending and Global Competitiveness – an Empirical Study in Developed OECD Countries. Journal of Tourism and Services, 21(11), 38-54. doi: 10.29036/jots.v11i21.175
Keywords:
tourism, global competitiveness index, expenditure, types of tourism spending, World Travel & Tourism Council, OECD
Abstract
Global trends indicate a systematic increase in the importance of tourism. From an economic point of view, spending plays an essential role in the spectrum of tourism services indicators. Simultaneously, the competitiveness of economies is a key economic indicator; thus, research in this area is considered beneficial. This study's objective was to assess the significance of the structure of clients' spending on tourism in the context of the global competitiveness of OECD countries, with the primary focus on the effect of individual types of tourism spending on competitiveness. Several analytical procedures were used in the processing, such as descriptive analysis, relationship analysis, regression analysis, and cluster analysis. Secondary data were included in the analyses, and these data represented six variables determining tourism spending obtained from the World Travel & Tourism Council (WTTC) database: i - Business Tourism Spending (BTS), ii - Domestic Tourism Spending (DTS), iii - Internal T&T Consumption (ITTC), iv - Leisure Tourism Spending (LTS), v - Outbound Travel & Tourism Expenditure (OTTE), vi - Visitor Exports (Foreign spending) (VEFS); and one variable determining competitiveness: the Global Competitiveness Index (GCI), which was obtained from reports published by the World Economic Forum (WEF). These data were collected for all OECD countries from 2010 to 2018. The results of the regression analysis clearly confirmed the effect of tourism spending on competitiveness in OECD countries. The most significant effects were found in BTS and OTTE, and the least significant impact was identified in VEFS. The results provide valuable information for strategic and development plan makers and institutions responsible for improving the business environment in tourism. The study and its results also offer space for developing national and international benchmarking indicators in this area.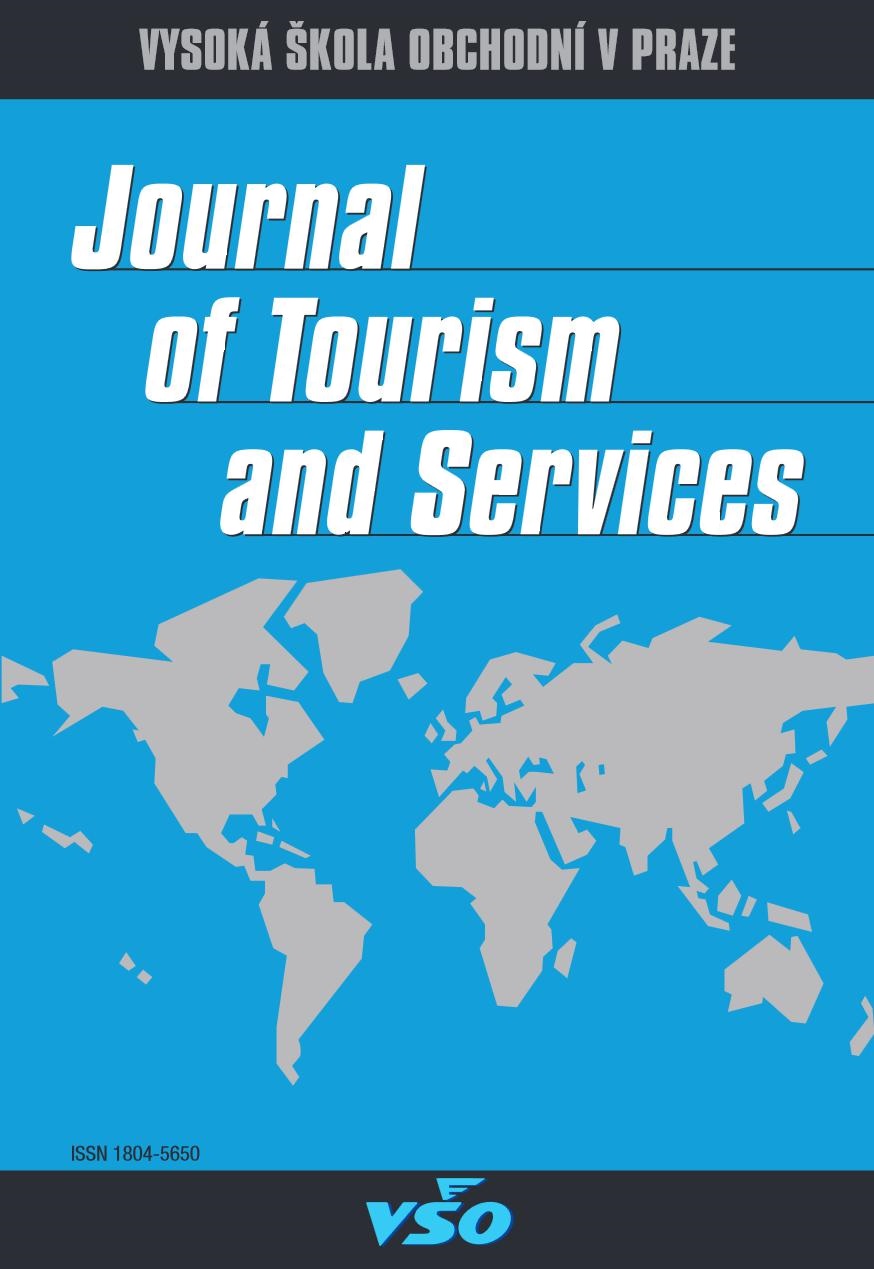 Downloads
Section
Scientific Papers
License
Journal of Tourism and Services (ISSN 1804-5650) is published by the Center for International Scientific Research of VŠO and VŠPP in cooperation with the following partners:
University College of Business in Prague, Czech Republic
University of Entrepreneurship and Law, Prague, Czech Republic
School of Business and Administration of the Polytechnic Institute of Setúbal, Portugal
Faculty of Operation and Economics of Transport and Communications, University of Zilina, Slovakia
No part of this journal may be reproduced or transmitted in any form or by any means, electronic or mechanical, including photocopying, recording or by any information storage retrieval system, without permission from authors.
Copyright belongs to the Center for International Scientific Research of VŠO and VŠPP. All rights reserved.
The publisher provides free access policy to the Journal of Tourism and Services.