Comparative Content Analysis of Hotel Reviews by Mass Tourism Destination
Atabay, L., & Çizel, B. (2020). Comparative Content Analysis of Hotel Reviews by Mass Tourism Destinations, Journal of Tourism and Services, 21(11), 147-166. doi:10.29036/jots.v11i21.163
Keywords:
text mining, sentiment analysis, mass tourism destination, content analysis, r programming, all-inclusive system
Abstract
This article examines user-generated content (UGC) related to hotels in three different mass tourism destinations (Antalya, Majorca, and Sharm El Sheikh) that offer services with the all-inclusive system (AIS) to comparatively analyses tourists' evaluations and emotions about service components. While the study was designed with the content analysis method, text mining and sentiment analysis were used together. Customer reviews (UGC) of top hotels in three different mass tourism destinations were collected from an on-line travel review site. A total of 3588 English hotel reviews were analysed by the R program. Analysis of the reviews for famous mass tourism destination hotels in the Mediterranean region has also clearly revealed the priority service characteristics (rooms, staff, and food) and dominant emotions for hotels in all destinations in comparison. Moreover, the multiple correspondence analysis results clearly show how the emotions about the services of the hotels in three different regions diverge. Analysis results provide important clues for mass tourism destination hotels working with AIS.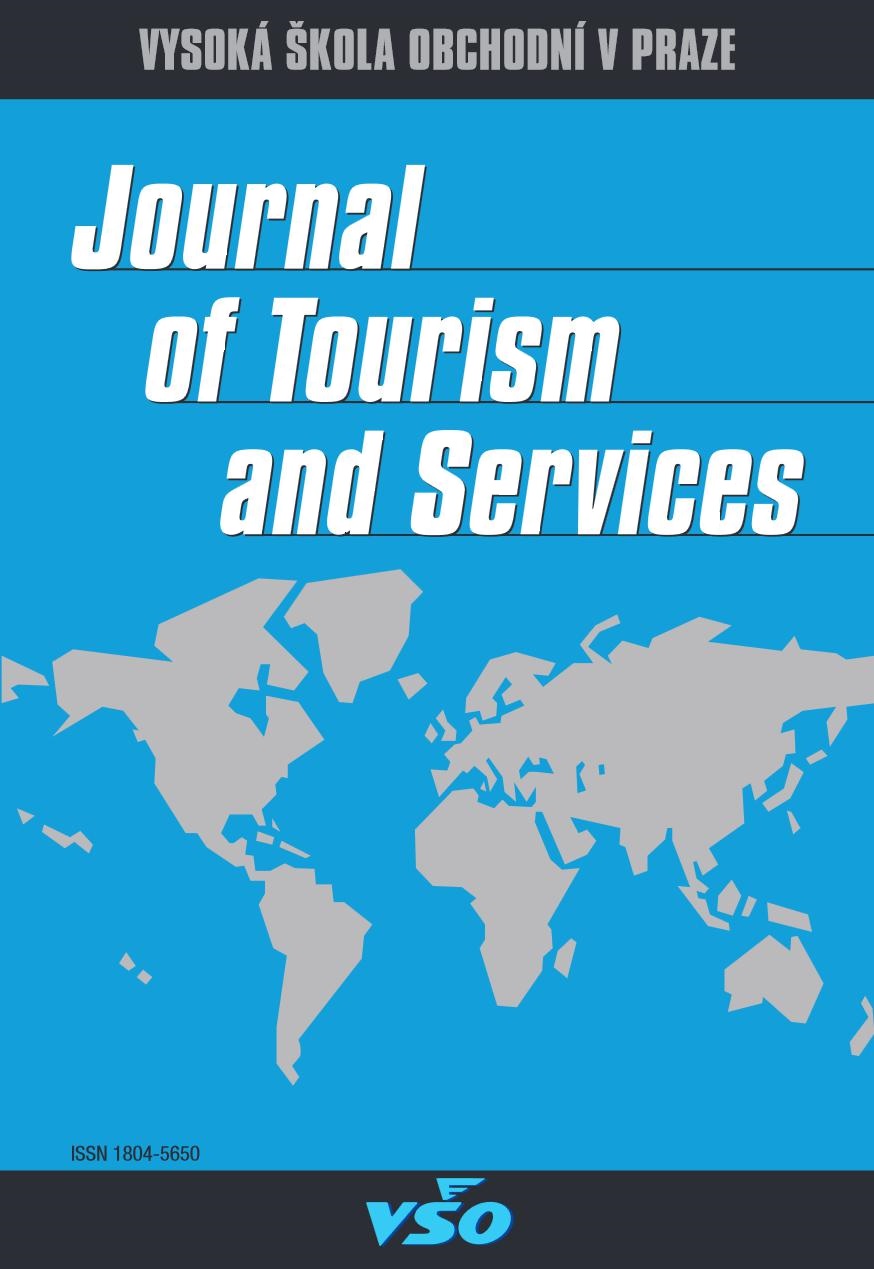 Downloads
Section
Scientific Papers
License
Journal of Tourism and Services (ISSN 1804-5650) is published by the Center for International Scientific Research of VŠO and VŠPP in cooperation with the following partners:
University College of Business in Prague, Czech Republic
University of Entrepreneurship and Law, Prague, Czech Republic
School of Business and Administration of the Polytechnic Institute of Setúbal, Portugal
Faculty of Operation and Economics of Transport and Communications, University of Zilina, Slovakia
No part of this journal may be reproduced or transmitted in any form or by any means, electronic or mechanical, including photocopying, recording or by any information storage retrieval system, without permission from authors.
Copyright belongs to the Center for International Scientific Research of VŠO and VŠPP. All rights reserved.
The publisher provides free access policy to the Journal of Tourism and Services.