An empirical assessment of willingness to accept "low-cost" air transport services: Evidence from the Middle East
Vatankhah, S., Zarra-Nezhad, M., Amirnejad, G. (2019). An empirical assessment of willingness to accept "low-cost" air transport services: Evidence from the Middle East, Journal of Tourism and Services 10(18): 79-103. https://doi.org/10.29036/jots.v10i18.92
Keywords:
Low-cost carrier, stated preference, choice experiment, willingness to accept, Iran
Abstract
Despite the rapid growth of low-cost airlines in the U.S. and Europe, yet little is known about the feasibility of such services in developing and less developed countries. In such a region, hence, the purpose of this study is to investigate passengers' preferences and willingness to accept low-cost air transport services. Accordingly, a choice experiment was applied to examine passenger choices associated with a bundle of service attributes applicable to low-cost air transport service. Results of multinomial logit models defined fare, frequent flyer program, food and beverage services, ground services, flexibility, frequency and punctuality as determining factors affecting passengers' air transport choice in Iran. Results further demonstrated that passengers' preferences and their willingness to accept low-cost air transport service are associated with their socio-economic characteristics and travel behavior. This study contributes to the relative body of knowledge through offering willingness to accept calculation as a strategic tool to assess the feasibility of low-cost air transport provision in a region where such services are yet scarce.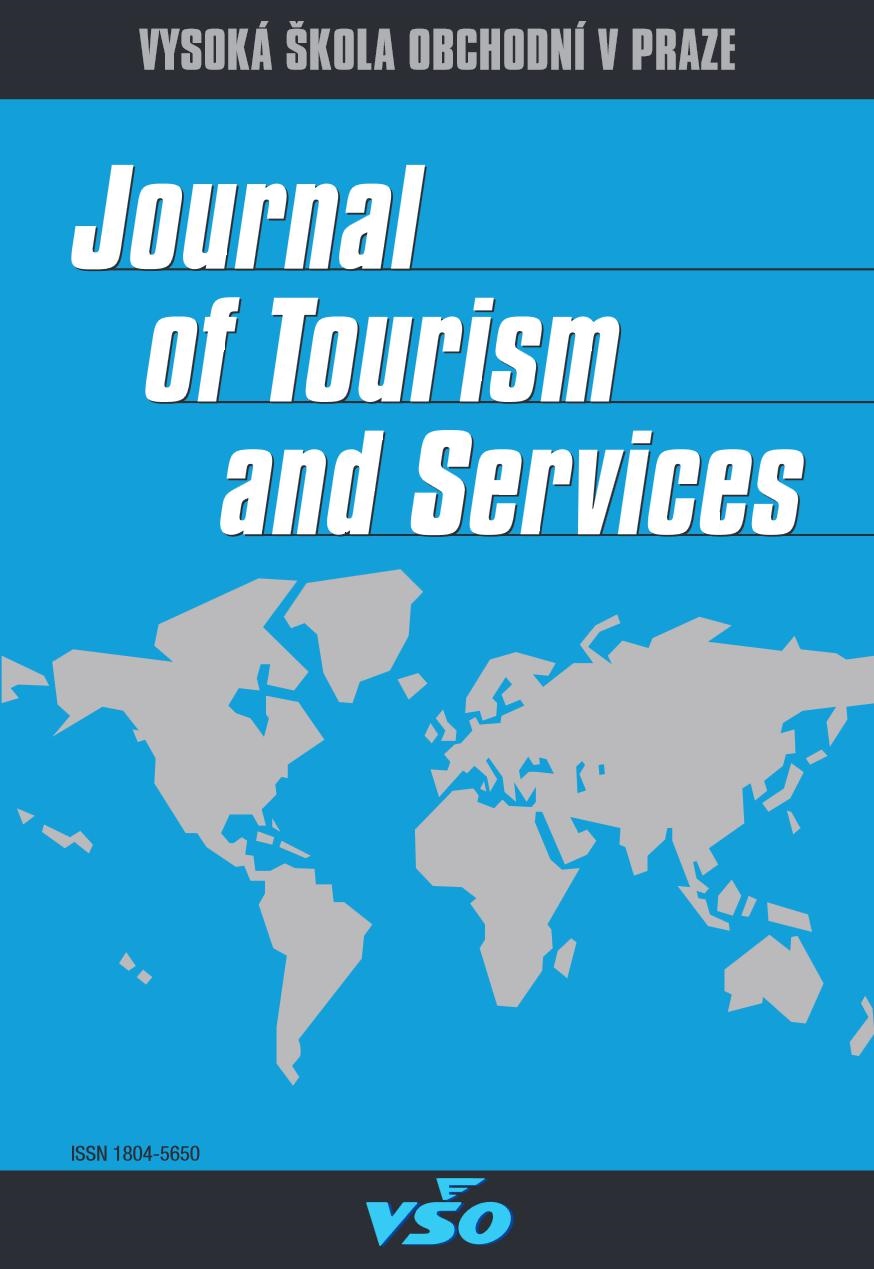 Downloads
Section
Scientific Papers
License
Journal of Tourism and Services (ISSN 1804-5650) is published by the Center for International Scientific Research of VŠO and VŠPP in cooperation with the following partners:
University College of Business in Prague, Czech Republic
University of Entrepreneurship and Law, Prague, Czech Republic
School of Business and Administration of the Polytechnic Institute of Setúbal, Portugal
Faculty of Operation and Economics of Transport and Communications, University of Zilina, Slovakia
The publisher provides free access policy to the Journal of Tourism and Services.