Implications of the Model EFQM as a Strategic Management Tool in Practice: A Case of Slovak Tourism Sector
Dobrovič, J., Kmeco, L., Gallo, P., Gallo jr., P. (2019). Implications of the Model EFQM as a Strategic Management Tool in Practice: A Case of Slovak Tourism Sector, Journal of Tourism and Services 10(18): 47-62. https://doi.org/10.29036/jots.v10i18.91
Keywords:
performance, EFQM Model, non-financial indicators, research
Abstract
The article focuses on the use of a strategic management tool, especially the EFQM model. The EFQM Excellence Model is a comprehensive management tool used to assess and improve business performance. In this article we focused on the use of this model in tourism enterprises in Slovakia. The main goal of the paper was to carry out research on the use of this model and to identify barriers that prevent the use of this model in managing and increasing the performance of businesses active in tourism. The research was based on formulated hypotheses, which we verified using statistical methods. As suitable statistical methods to verify hypotheses we chose the population proportion method and the Chi-square test of independence. The hypotheses were formulated on the basis of the available literature, published articles and research carried out so far. We also described the reasons that prevent the use of the EFQM model and analyzed the relevant context using a standard deviation. The aim of our paper was to find out the current state of use of the mentioned model and to present the model as a suitable tool for increasing the performance of businesses not only in the field of tourism.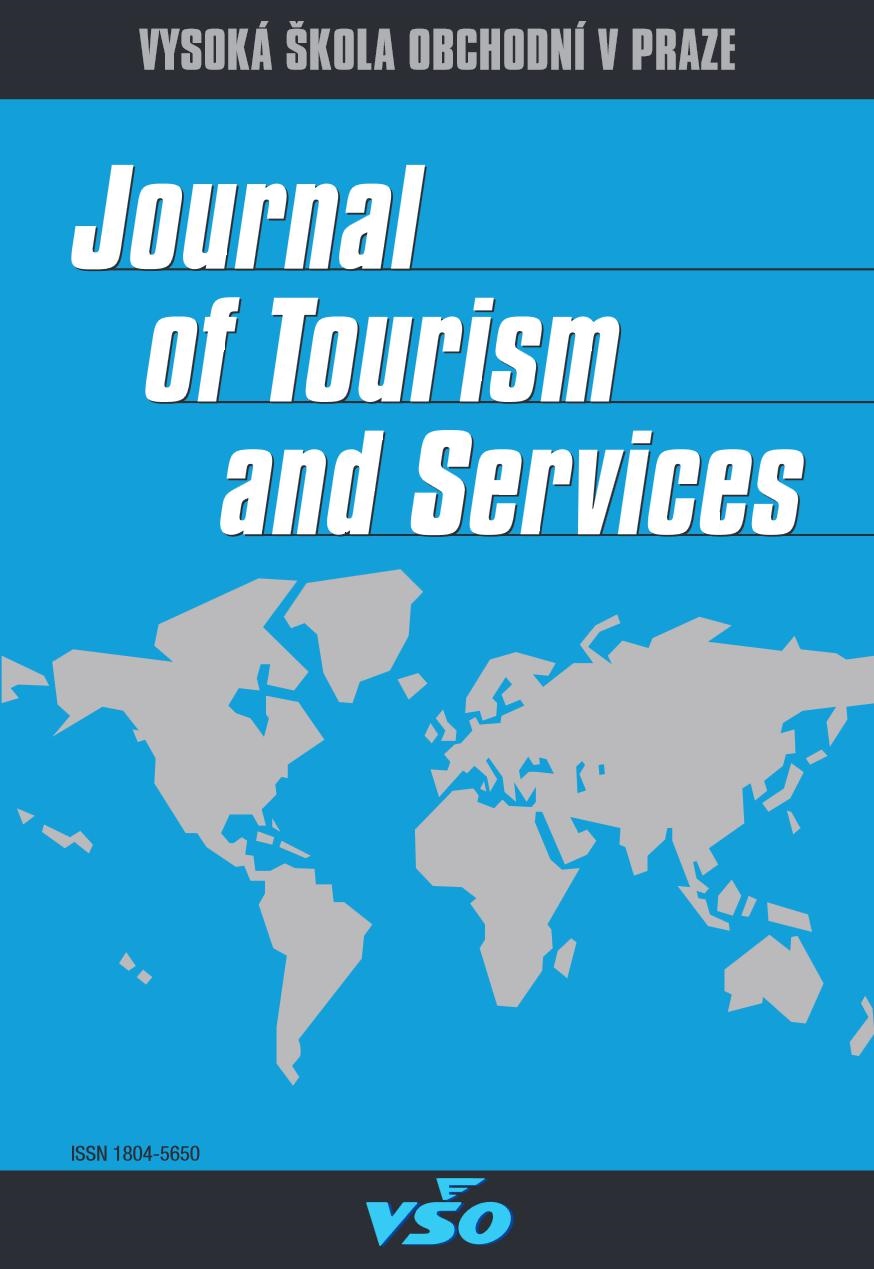 Downloads
Section
Scientific Papers
License
Journal of Tourism and Services (ISSN 1804-5650) is published by the Center for International Scientific Research of VŠO and VŠPP in cooperation with the following partners:
University College of Business in Prague, Czech Republic
University of Entrepreneurship and Law, Prague, Czech Republic
School of Business and Administration of the Polytechnic Institute of Setúbal, Portugal
Faculty of Operation and Economics of Transport and Communications, University of Zilina, Slovakia
The publisher provides free access policy to the Journal of Tourism and Services.