Methodology for Assessing the Impact of Workplace Ergonomic Factors on Airport Security Screener´s Reliability and Performance
Zýka, J., Drahotský, I. (2019). Methodology for Assessing the Impact of Workplace Ergonomic Factors on Airport Security Screener´s Reliability and Performance, Journal of Tourism and Services 10(18): 104-116. https://doi.org/10.29036/jots.v10i18.88
Keywords:
security checks, security screening, ergonomics, working environment, methodology, air transport
Abstract
The article deals with the questions of the connection of the working environment ergonomics to the effectiveness of security screening in air transport. The main objective of the research is to improve aviation safety by optimizing the working conditions for operators screening. Therefore the authors recommend methodological procedures for assessing the influence of ergonomic parameters of the working environment on the screening performance and reliability. In order to meet the stated goal, HODERG method and expert analysis were the most important managerial or scientific methods that have been used. The result is the proposed methodology that should serve as a managerial tool for assessing ergonomic risks in relation to the protection of air traffic against unlawful acts. A necessary prerequisite without which the main aim could not be fulfilled was the fulfilment of the objectives of the partial ones, which at the same time aimed at enriching the scientific knowledge in the related scientific disciplines such as an identification of the set of ninety measurable parameters of working environment that could potentially affect the performance or reliability of the security screener and their analysis. The possibilities of application of the methodology were experimentally verified at the Václav Havel Airport Prague.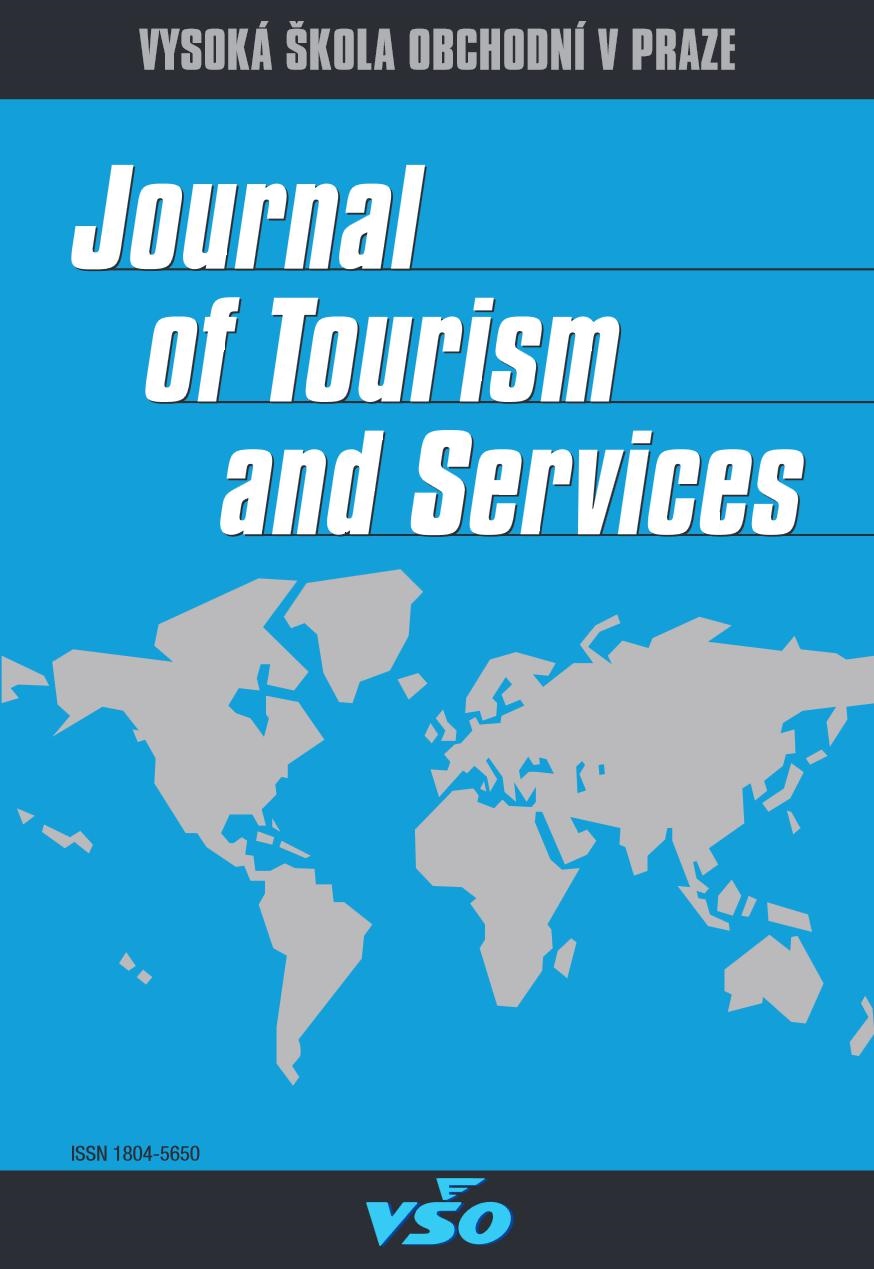 Downloads
Section
Scientific Papers
License
Journal of Tourism and Services (ISSN 1804-5650) is published by the Center for International Scientific Research of VŠO and VŠPP in cooperation with the following partners:
University College of Business in Prague, Czech Republic
University of Entrepreneurship and Law, Prague, Czech Republic
School of Business and Administration of the Polytechnic Institute of Setúbal, Portugal
Faculty of Operation and Economics of Transport and Communications, University of Zilina, Slovakia
The publisher provides free access policy to the Journal of Tourism and Services.