Strategy Development from Triangulated Viewpoints for a Fast Growing Destination Toward Sustainable Tourism Development – A Case Of Phu Quoc Islands in Vietnam
Vu, H.M, Ngo, V.M.. (2019). Strategy Development from Triangulated Viewpoints for a Fast Growing Destination Toward Sustainable Tourism Development – A Case Of Phu Quoc Islands in Vietnam, Journal of Tourism and Services 10(18): 117-140. https://doi.org/10.29036/jots.v10i18.86
Keywords:
Strategy development, Phu Quoc, Sustainable tourism development, Tourism development, Vietnam
Abstract
The tourism industry is widely acknowledged as the crucial influencer to the rapid and significant development of the current world and becomes one of the largest and fastest growing economic sectors in the world. Vietnam - a developing country and Phu Quoc island of Kien Giang Province in Vietnam own the great potentials and invaluable resources for tourism development. Nonetheless, Phu Quoc tourism has been also encountering difficulties and facing with several hidden drawbacks by its rapidly fast growth. The general objective of this study is to develop the strategies for tourism development towards sustainable tourism development. The triangulation research method is employed which consists of the secondary and primary data. Secondary data relies on vast sources. Primary data is the results of the surveys by questionnaires with 230 local residents, 150 businesses, and 530 tourists. Furthermore, primary data gains from the semi-structured and in-depth interviews conducted in Phu Quoc with local residents, businesses, tourists, local authorities' officers, and especially with 12 experts. All of the surveyed data was processed with SWOT and IPA analyses. The results of the study will be useful sources for the Phu Quoc tourism development practice.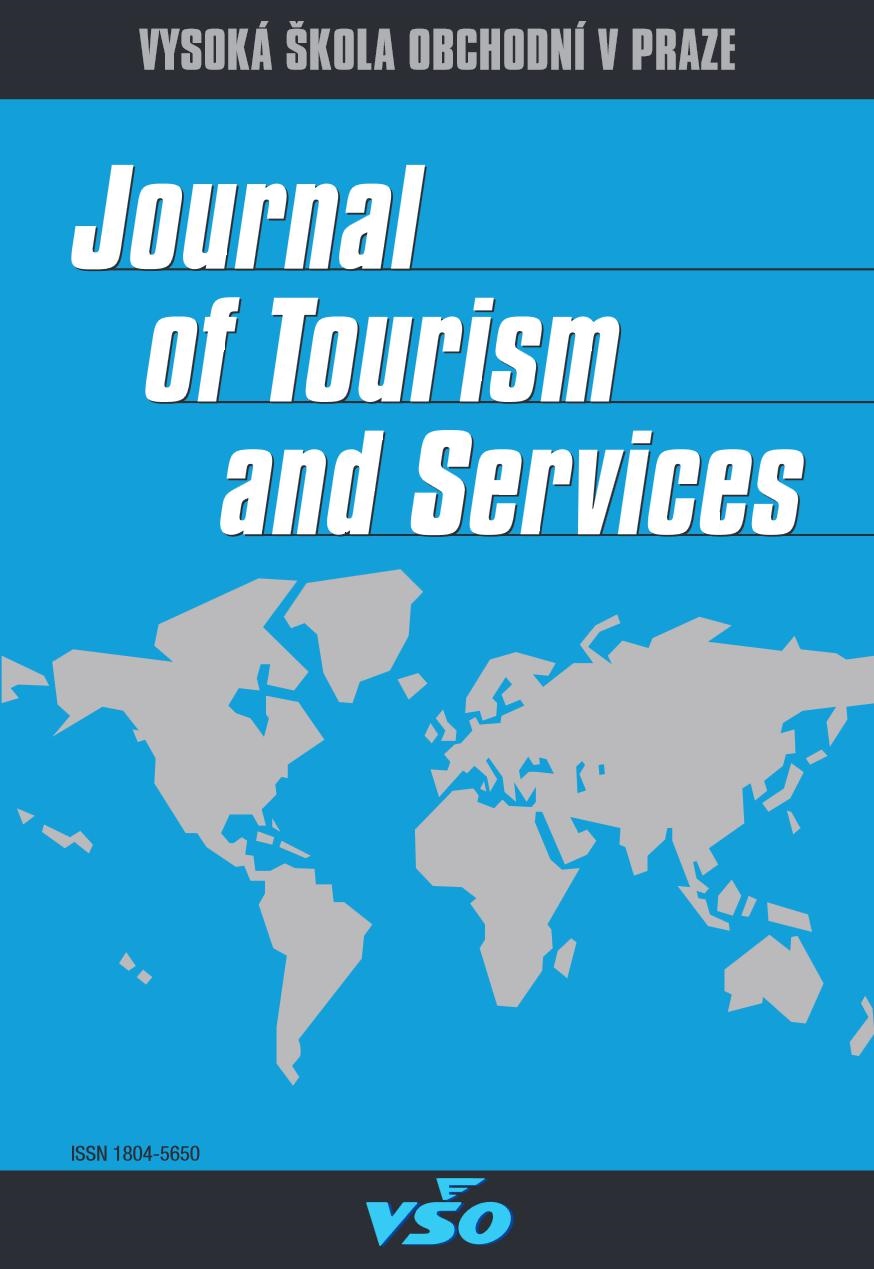 Downloads
Section
Scientific Papers
License
Journal of Tourism and Services (ISSN 1804-5650) is published by the Center for International Scientific Research of VŠO and VŠPP in cooperation with the following partners:
University College of Business in Prague, Czech Republic
University of Entrepreneurship and Law, Prague, Czech Republic
School of Business and Administration of the Polytechnic Institute of Setúbal, Portugal
Faculty of Operation and Economics of Transport and Communications, University of Zilina, Slovakia
The publisher provides free access policy to the Journal of Tourism and Services.