Antecedents of Job Performance of Tourism Graduates: Evidence from State University-Graduated Employees in Sri Lanka
Ranasinghe, R. (2019). Antecedents of Job Performance of Tourism Graduates: Evidence from State University-Graduated Employees in Sri Lanka, Journal of Tourism and Services 10(18): 16-34. https://doi.org/10.29036/jots.v10i18.83
Ruwan Ranasinghe

Department of Management Sceinces, Faculty of MAnagement, Uva Wellassa University
Keywords:
Tourism Education, Job Performance, Learning Outcomes, Tourism Graduates, State Universities, Sri Lanka, Structural Equation Modeling
Abstract
Each one in eleven jobs in the world are from tourism sector where a well trained, educated and skilled work force is mandetory. Despite the growth in provision of tourism higher education during past 40 years, uncertainties remain about the content and nature of tourism degrees and how these are aligned with tourism industry needs. Substantial evidence is available on designing tourism higher education curriculum but the extent to which tourism higher education meets the industry needs and the job performance of the graduates has not yet been closely investigated. This study aims to identify the impact of tourism education on the job performance of the tourism graduates. Self-administered questionnaire fielded across the Island secured 260 public sector university tourism graduates response. Data was analyzed using Structural Equation Modeling in Smart-PLS-3. The study found learning outcomes have a moderate positive relationship on job performance. Tourism graduates showed optimistic perception about tourism education in meeting industry requirements. As recommendations tourism curriculum must be well planned and enriched with supplementary practical exposure. Faculty members must provide a great support for the undergraduates in accomplishing their carrier objectives and the learning outcomes. Conducive learning environment should be facilitated to reach learning outcomes smoothly.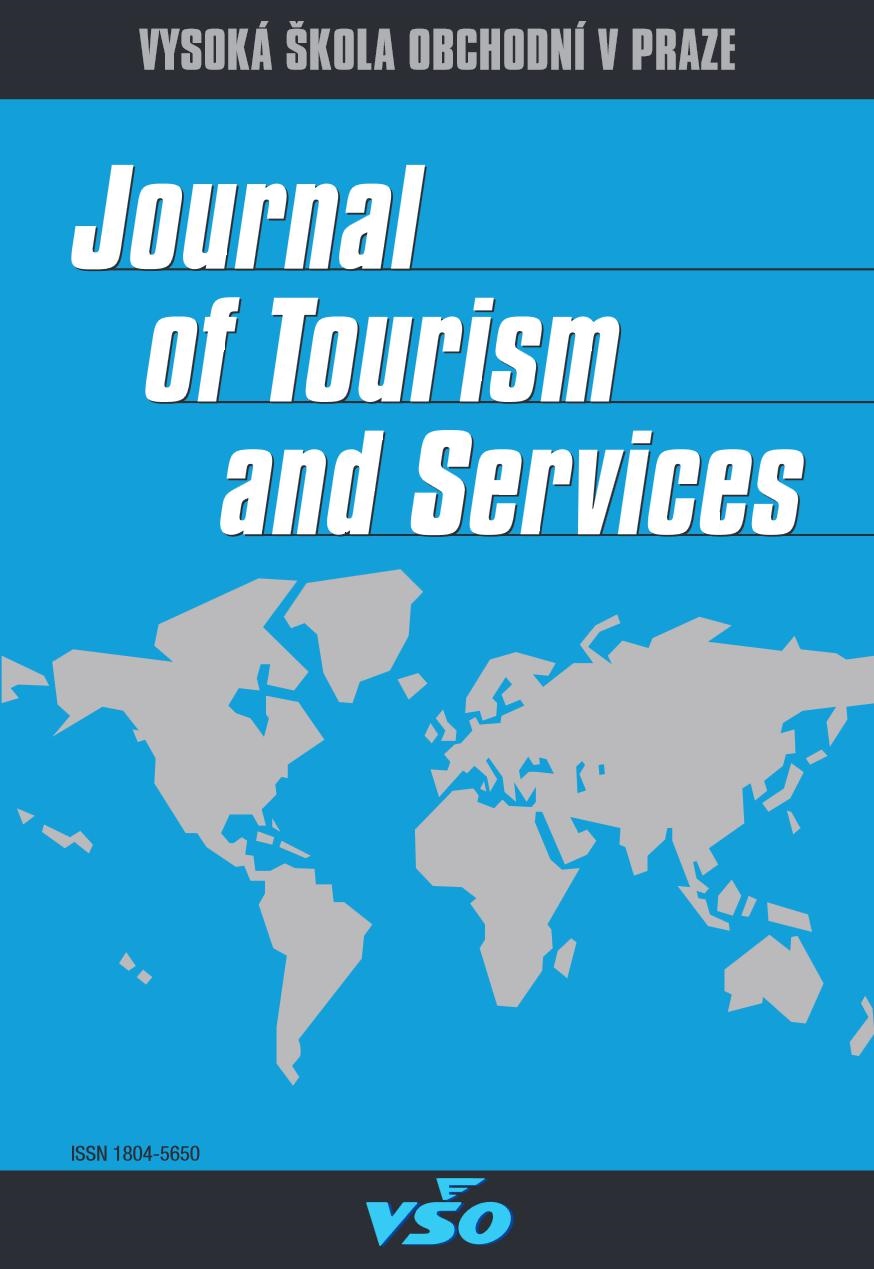 Section
Scientific Papers
Journal of Tourism and Services is published by University College of Business in Prague, ISSN 1804-5650.
No part of this Journal may be reproduced or transmitted in any form or by any means, electronic or mechanical, including photocopying, recording or by any information storage retrieval system, without permission from authors.
Copyright by University College of Business in Prague. All rights reserved.
The publisher, University College of Business in Prague, provides free access policy to the Journal of Tourism and Services.