A New Measure of the Quality of Tourism Product
Mira, M. R. C., Moura, A.F.A., Mónico, L.D.S. (2018). A New Measure of the Quality of Tourism Product. Journal of Tourism and Services 9(17). https://doi.org/10.29036/jots.v9i17.54
Keywords:
Qualty, Product, Scale, Tourism
Abstract
Tourism product competitiveness depends on innovation and quality levels and on its capacity to reflect the destinations' identity. For these reasons and inspired by the EC and UNWTO recommendations we developed a tourism quality scale, adapted to the Portuguese reality, which is supported by 5 subscales. This paper focuses on the validation of the tourism product subscale, which was tested among local public stakeholders, specifically Portuguese municipalities. Exploratory and confirmatory factor analyses were performed and three factors supported quality measurement regarding the tourism product: (1) services; (2) resources and attractions; and (3) accessibilities and infrastructures. Results demonstrate there are theoretical and practical implications and the conclusions provide useful insights for future research.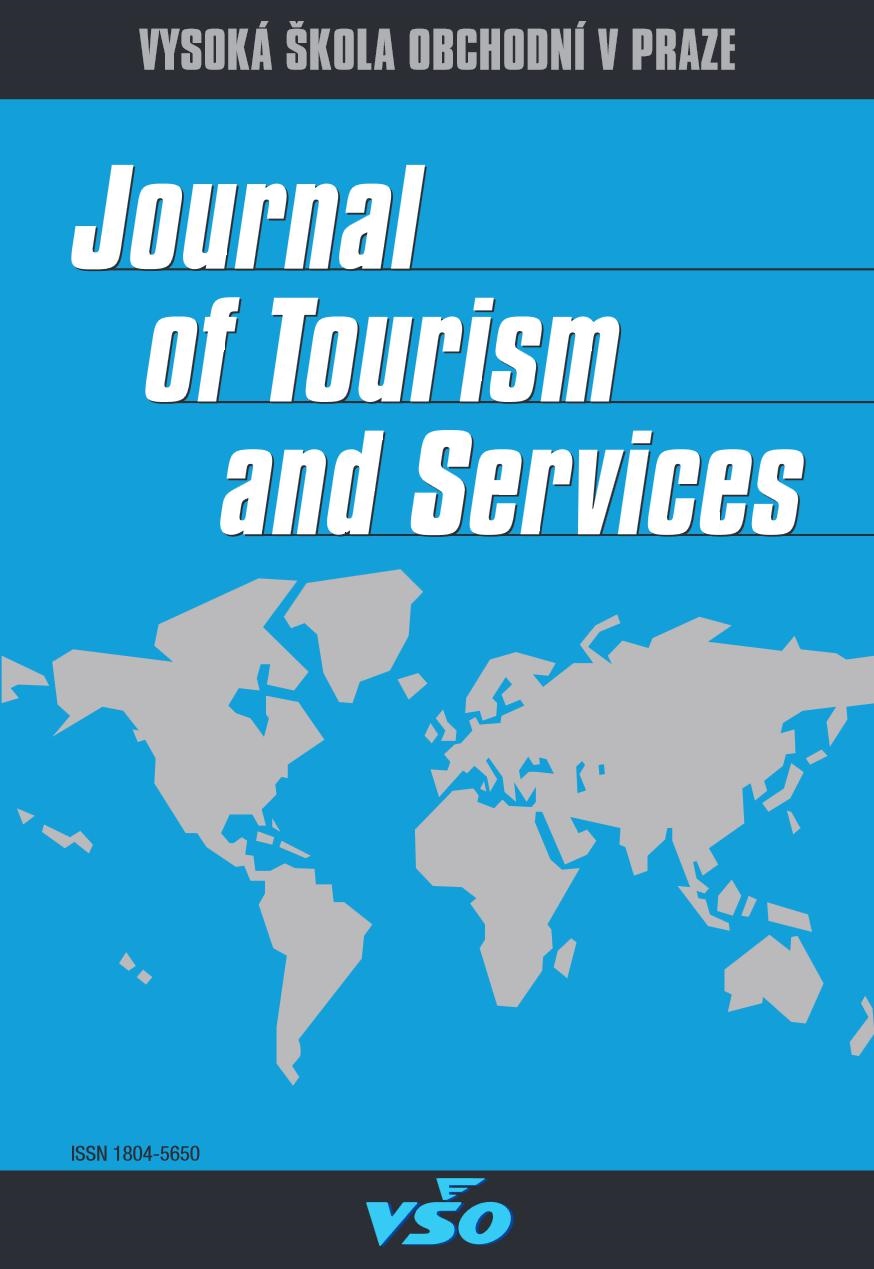 Downloads
Section
Scientific Papers
License
Journal of Tourism and Services (ISSN 1804-5650) is published by the Center for International Scientific Research of VŠO and VŠPP in cooperation with the following partners:
University College of Business in Prague, Czech Republic
University of Entrepreneurship and Law, Prague, Czech Republic
School of Business and Administration of the Polytechnic Institute of Setúbal, Portugal
Faculty of Operation and Economics of Transport and Communications, University of Zilina, Slovakia
The publisher provides free access policy to the Journal of Tourism and Services.