Exposure of Travel Destinations on the Front Covers of the Magazines National Geographic Traveler and Podróże
Jupowicz-Ginalska, A. (2018). Exposure of Travel Destinations on the Front Covers of the Magazines National Geographic Traveler and Podróże. Journal of Tourism and Services 9(17). https://doi.org/10.29036/jots.v9i17.44
Keywords:
magazines' front covers, tourism, travel destinations, National Geographic Traveler, Podróże
Abstract
The article presents the results of the analysis of destinations presented on the front covers of Polish travel magazines: National Geographic Traveler and Podróże. The author accomplished two research goals: firstly, she examined the scale of popularisation of travel destinations in two contexts: the geographical one (division into continents, countries and cities) and the chronological one (investigating changes in popularising particular travel destinations and referring them to the broader political or social context of a given time). Secondly, she indicated the differences or similarities in the selection of the destinations at the macro-level (among magazines, i.e. their editorial policies or affiliation to publishing companies) and at the micro-level (between the main and supporting cover stories).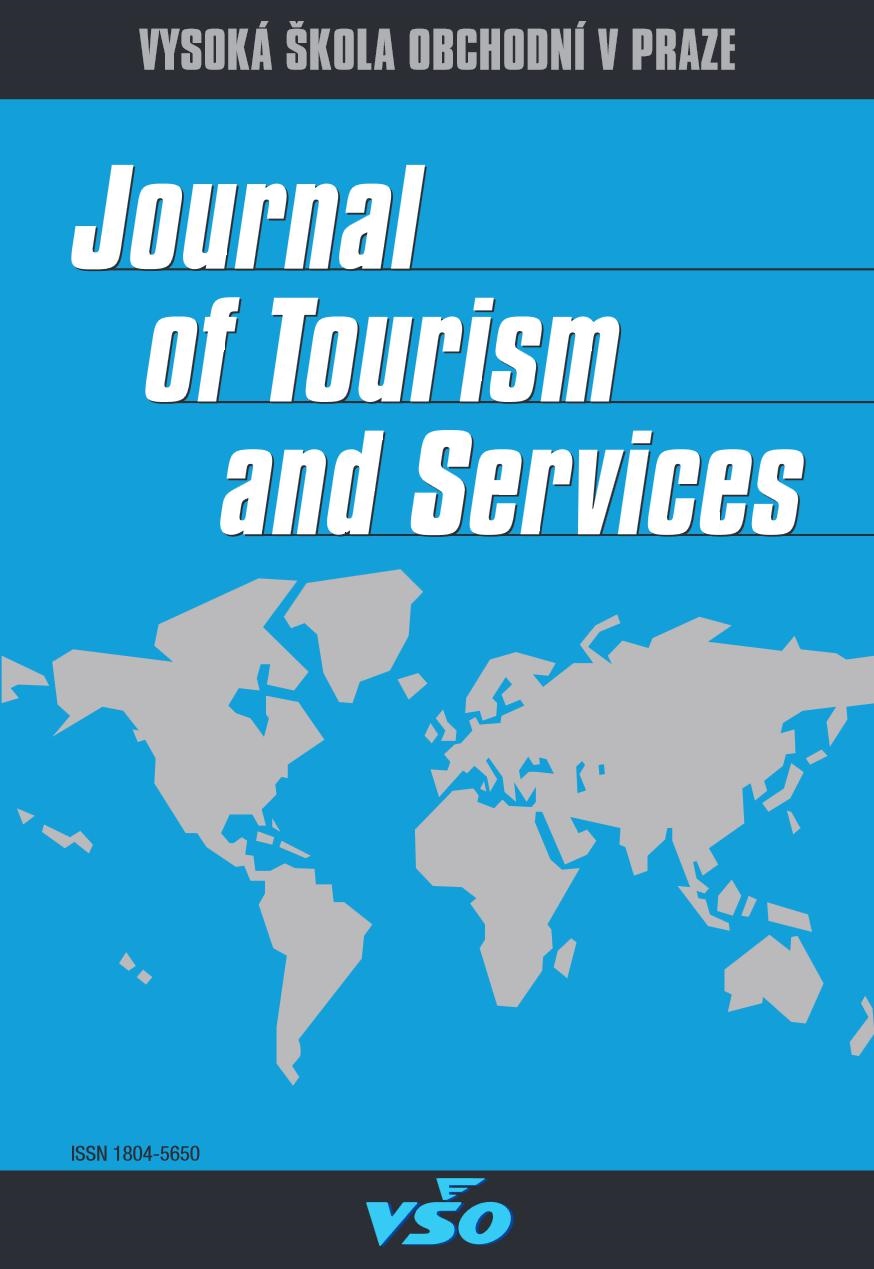 Downloads
Section
Scientific Papers
License
Journal of Tourism and Services (ISSN 1804-5650) is published by the Center for International Scientific Research of VŠO and VŠPP in cooperation with the following partners:
University College of Business in Prague, Czech Republic
University of Entrepreneurship and Law, Prague, Czech Republic
School of Business and Administration of the Polytechnic Institute of Setúbal, Portugal
Faculty of Operation and Economics of Transport and Communications, University of Zilina, Slovakia
The publisher provides free access policy to the Journal of Tourism and Services.