Rating Tourists' Interest in Tourism-Tailored Climate and Environmental Products
Keywords:
climate, environment, air quality, tourism, rural tourism
Abstract
The scientific literature comprises a relatively large palette of studies focusing on tourist preferences regarding the weather and climate at the destination. However, the findings do not allow for establishing a hierarchy of climate and environmental features of interest for tourism based on destination type (urban/rural/mountain/seaside), but mainly to list them. We aim to identify some characteristics of a potential climate service targeting tourists by addressing in particular three aspects: 1. which are the weather, climate and/or environmental features most commonly marked as of interest in the general case of 'any destination type' and for the particular case of rural destinations; 2. which are the delivery and presentation forms of greatest interest; 3. how willing would be the tourists to pay for such a service. To this end, we used a questionnaire with five closed questions regarding these aspects, disseminated in Romania and Italy. The results confirm some expectations based on scientific literature and highlight the user interest in information encompassing several climates and/or environmental aspects, preferably in one single product. The results may be valuable for developing and providing effective tourism-oriented climate and environmental products and contribute to a better user uptake of such products and services.
Downloads
Download data is not yet available.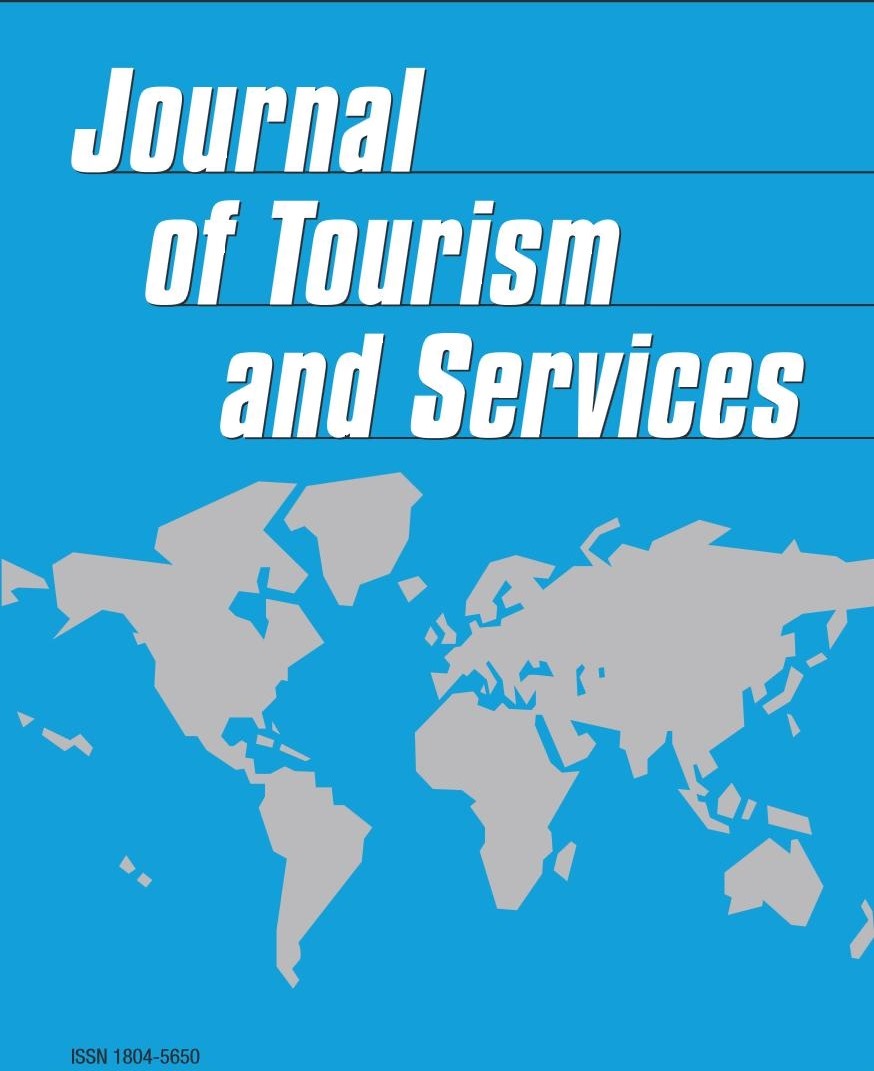 Downloads
How to Cite
Velea, L., Gallo, A. ., Udristioiu, M. T., & Puiu, S. (2022). Rating Tourists' Interest in Tourism-Tailored Climate and Environmental Products. Journal of Tourism and Services, 13(25), 230–247. https://doi.org/10.29036/jots.v13i25.438
Section
Scientific Papers
License
Copyright (c) 2022 Journal of Tourism and Services
This work is licensed under a Creative Commons Attribution-NonCommercial-NoDerivatives 4.0 International License.
Journal of Tourism and Services (ISSN 1804-5650) is published by the Center for International Scientific Research of VŠO and VŠPP in cooperation with the following partners:
University College of Business in Prague, Czech Republic
University of Entrepreneurship and Law, Prague, Czech Republic
School of Business and Administration of the Polytechnic Institute of Setúbal, Portugal
Faculty of Operation and Economics of Transport and Communications, University of Zilina, Slovakia
The publisher provides free access policy to the Journal of Tourism and Services.