Corporate Culture in Service Companies that Support Knowledge Sharing
Bencsik, A., Tóbiás Kosár, S., Machová, R. (2018). Corporate Culture in Service Companies that Support Knowledge Sharing. Journal of Tourism and Services 9(16): 7-13. https://doi.org/10.29036/jots.v9i16.41
Keywords:
knowledge sharing, corporate culture, knowledge, knowledge management
Abstract
The corporate significance of knowledge has already been proven on the basis of several research findings. Manufacturing companies play an important role in development of knowledge-based society. The added value provided by service companies is essential in knowledge creation. The success of knowledge sharing is influenced by many internal and external factors. The quality of services also depends on knowledge strategy of the company. We have focused primarily on the analysis of knowledge creation of businesses providing services in different cultures (sometimes with similar cultural features). We have analysed the corporate culture of knowledge-based organizations, as well as the corporate practice of knowledge supporting organizations in the Slovak-Hungarian border.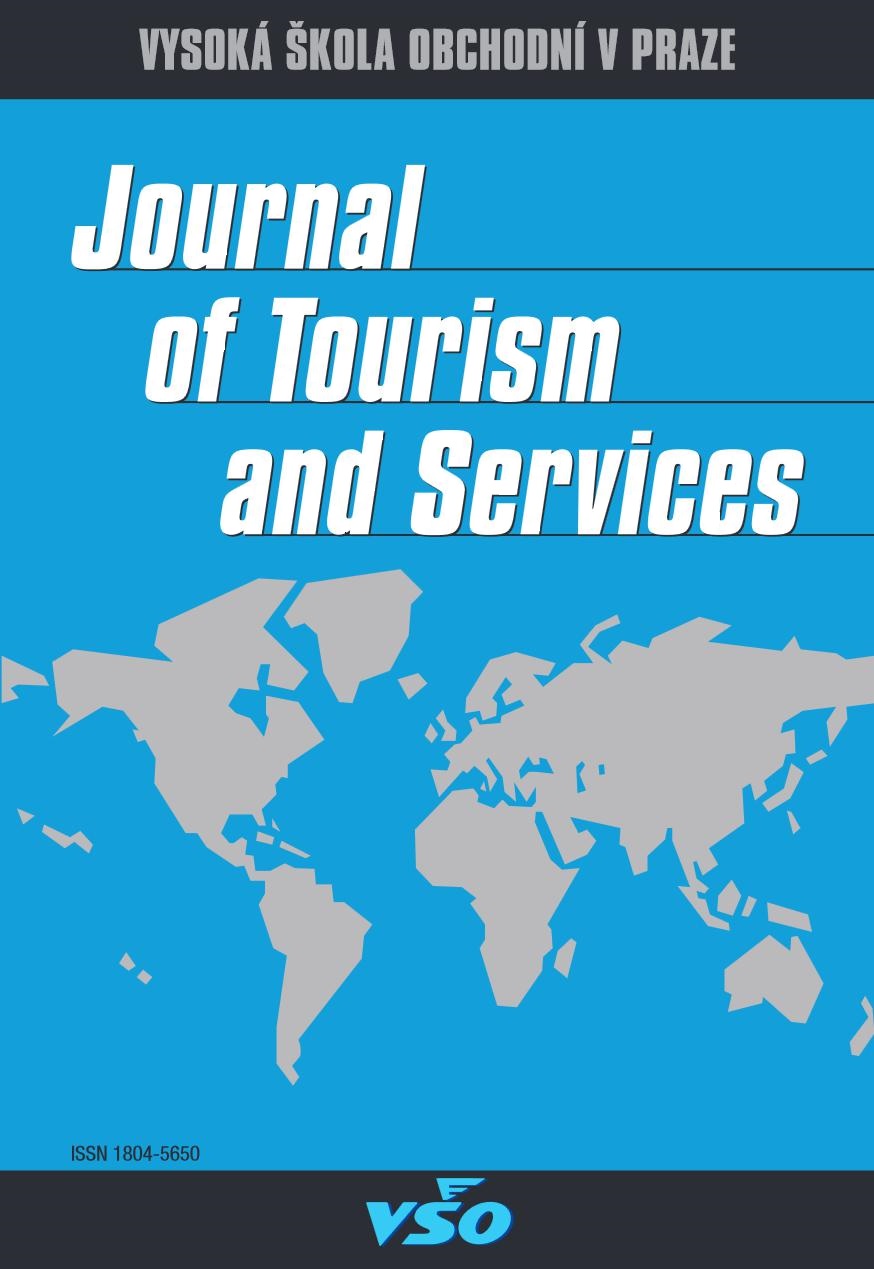 Downloads
Section
Scientific Papers
License
Journal of Tourism and Services (ISSN 1804-5650) is published by the Center for International Scientific Research of VŠO and VŠPP in cooperation with the following partners:
University College of Business in Prague, Czech Republic
University of Entrepreneurship and Law, Prague, Czech Republic
School of Business and Administration of the Polytechnic Institute of Setúbal, Portugal
Faculty of Operation and Economics of Transport and Communications, University of Zilina, Slovakia
The publisher provides free access policy to the Journal of Tourism and Services.