Perceptions and Trends of Booking Online Payments in Tourism
Keywords:
Online reservation, tourism services, payment methods, security, choice behavior
Abstract
Online booking services for accommodation have gained increasing importance in the tourist services provided by tour operators. This study intends to identify the main dimensions that characterize each of the payment methods and, for each of them, seeks to characterize the tourists' perception of the main advantages and limitations associated with them. This study adopts a quantitative analysis methodology through the use of an online survey. A final sample of 238 responses was considered. The data were explored using Stata software and adopting statistical inference methods based on the analysis of variance. The findings allow us to conclude that cash payment is the payment method that simultaneously presents better availability and easiness. However, it is also the most insecure of the considered payment methods. For its part, the debit card is considered the safest method. This study didn't intend to analyze the evolution of these payment methods over time. Furthermore, other emerging payment methods such as NFC, QR codes, mobile wallets have gained recent relevance and may be interesting their inclusion in future studies. The results are mainly relevant for tourism agencies and demonstrate that tourists' perception is conditioned mainly by their age and the number of performed trips.
Downloads
Download data is not yet available.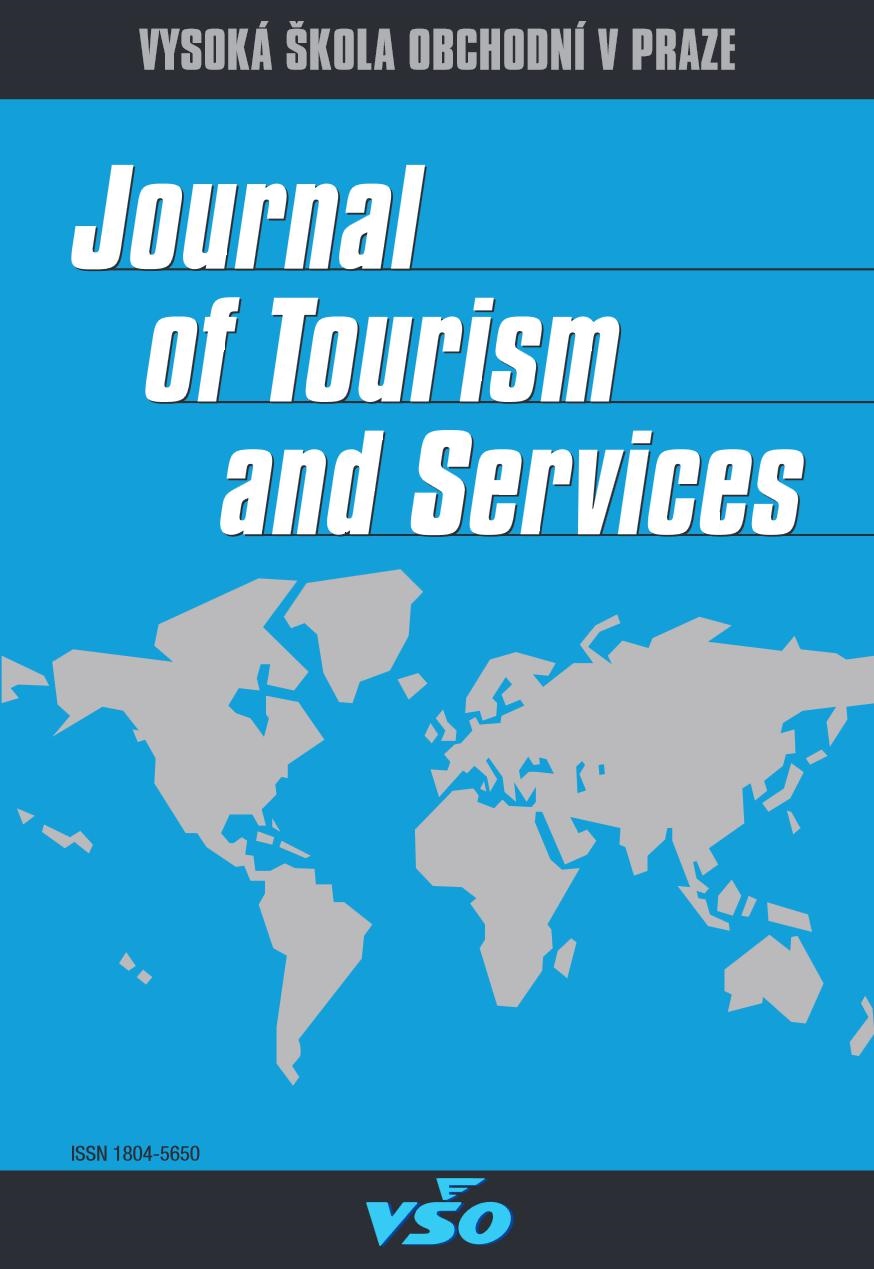 Downloads
How to Cite
Almeida, F., Almeida, J., & Mota, M. (2019). Perceptions and Trends of Booking Online Payments in Tourism. Journal of Tourism and Services, 10(18), 1–15. https://doi.org/10.29036/jots.v10i18.39
Section
Scientific Papers
License
Copyright (c) 2019 Journal of Tourism and Services
This work is licensed under a Creative Commons Attribution-NonCommercial-NoDerivatives 4.0 International License.
Journal of Tourism and Services (ISSN 1804-5650) is published by the Center for International Scientific Research of VŠO and VŠPP in cooperation with the following partners:
University College of Business in Prague, Czech Republic
University of Entrepreneurship and Law, Prague, Czech Republic
School of Business and Administration of the Polytechnic Institute of Setúbal, Portugal
Faculty of Operation and Economics of Transport and Communications, University of Zilina, Slovakia
The publisher provides free access policy to the Journal of Tourism and Services.