Perceived Value, Inter-functional Coordination, and Strategic Adaptation: The Perspective on Selecting Travel Agencies from School Travel Plan
Reference: Kan, T.C. (2022). Perceived Value, Inter-functional Coordination, and Strategic Adaptation: The Perspective on Selecting Travel Agencies from School Travel Plan. Journal of Tourism and Services, 24(13), 236-255. 10.29036/jots.v13i24.366
Abstract
School travel plan (STP) is a significant tourism market for travel agencies; this study explores how travel agencies with customer orientation ability, product advantages, and high-quality service performance affect customer perceived value and the strategic adaptation of travel agencies from a resource-based view by moderating the effect of inter-functional coordination. Proportionate stratified sampling was used to select teachers and administrators from junior and high schools who participated in graduation trip selection for three years from Taiwan, and 183 samples were collected for analysis; likewise, PLS-SEM was adopted to verify the measurements and test hypotheses in the research. The scientific results indicate that travel agencies with customer orientation, product advantages, and high service performance positively impact customer perceived value. Inter-functional coordination has a moderating effect on customer perceived value and travel agency strategic adaptation. Travel agencies have customer-oriented characteristics that can clearly understand customers' needs and prioritize them. Constantly reviewing customers' needs and enhancing their perceived value can lead to increased sales volume in STP market. Effective communication and coordination are the critical effects of cooperation between travel agencies and other tourism industries, and travel agencies should quickly respond to schools and provide tourism products that meet STPs' needs in Taiwan.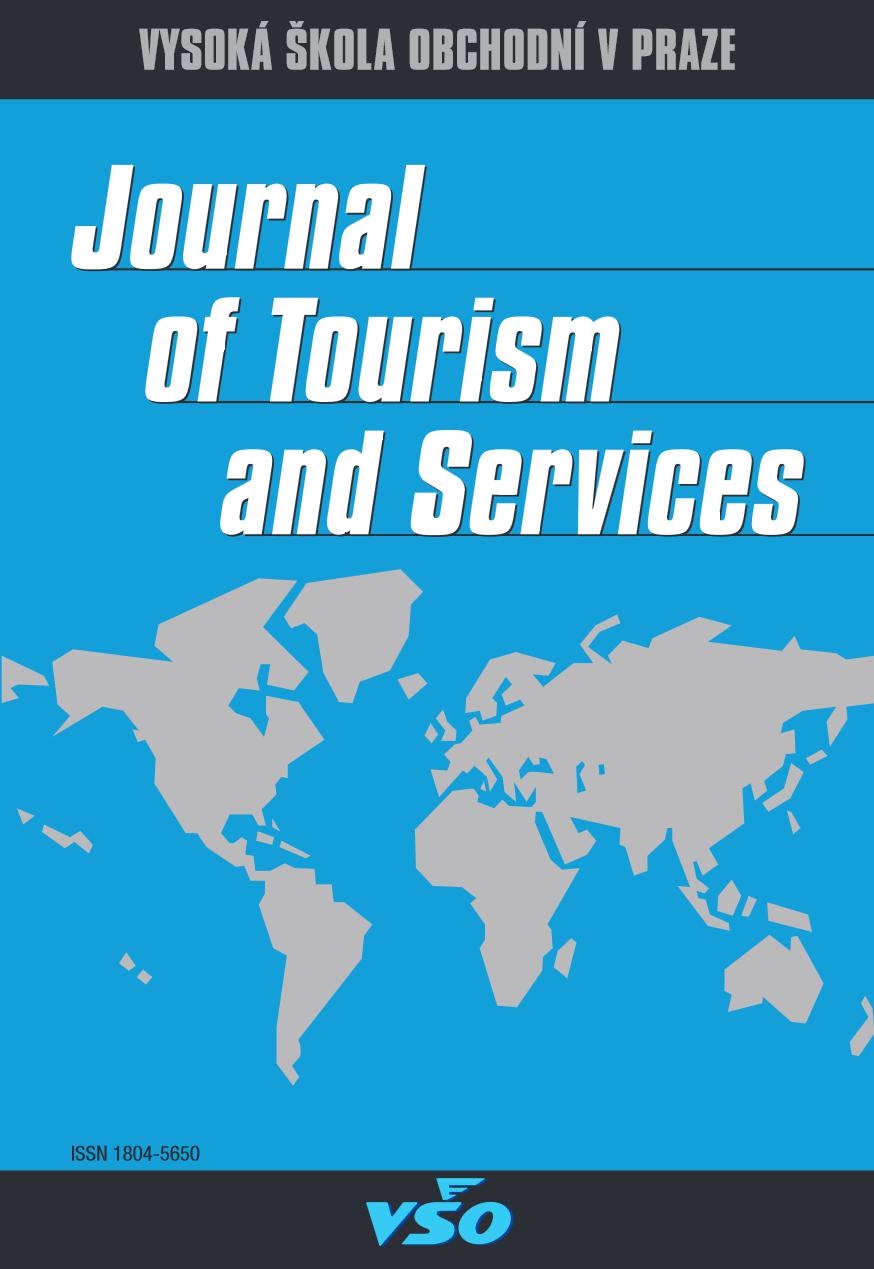 Downloads
Section
Scientific Papers
License
Copyright (c) 2022 Journal of Tourism and Services
This work is licensed under a Creative Commons Attribution-NonCommercial-NoDerivatives 4.0 International License.
Journal of Tourism and Services (ISSN 1804-5650) is published by the Center for International Scientific Research of VŠO and VŠPP in cooperation with the following partners:
University College of Business in Prague, Czech Republic
University of Entrepreneurship and Law, Prague, Czech Republic
School of Business and Administration of the Polytechnic Institute of Setúbal, Portugal
Faculty of Operation and Economics of Transport and Communications, University of Zilina, Slovakia
The publisher provides free access policy to the Journal of Tourism and Services.