Comprehensive Assessment of the Influence of Factors on the Attractiveness of a Country's Tourism Brand - A Model Approach
Reference: Shpak, N., Muzychenko-Kozlovska, O., Gvozd, M., Sroka, W., Havryliuk, M. (2022). Comprehensive Assessment of the Influence of Factors on the Attractiveness of a Country's Tourism Brand - A Model Approach. Journal of Tourism and Services, 24(13), 209-235. 10.29036/jots.v13i24.354
Abstract
The tourism industry is one of the priorities. Each country in a represented tourism industry reflects its unique natural resources and cultural and historical heritage. These components are used to form a tourism brand. Thus, to assess a tourism brand, it is necessary to use a comprehensive methodology aimed at defining the impact of factors on the attractiveness of the tourism brand, which allows to analyze and identify those factors that positively and negatively affect the level of tourism brand and need strengthening or leveling. The issue is becoming increasingly important in the field of tourism. Given these facts, the article aims to develop a scientific and methodological approach to modeling the assessment of the impact of factors on the attractiveness of a country's tourism brand and formulate recommendations for improving a country's tourism brand management. The construction of the model is based on the analysis and calculation of statistical data using the method of calculating the integrated indicators. Based on the study, the components have been analyzed, and integrated indicators for assessing the impact of factors on the attractiveness of the country's tourism brand have been calculated. The appropriate methodology has been tested in the case of Ukraine.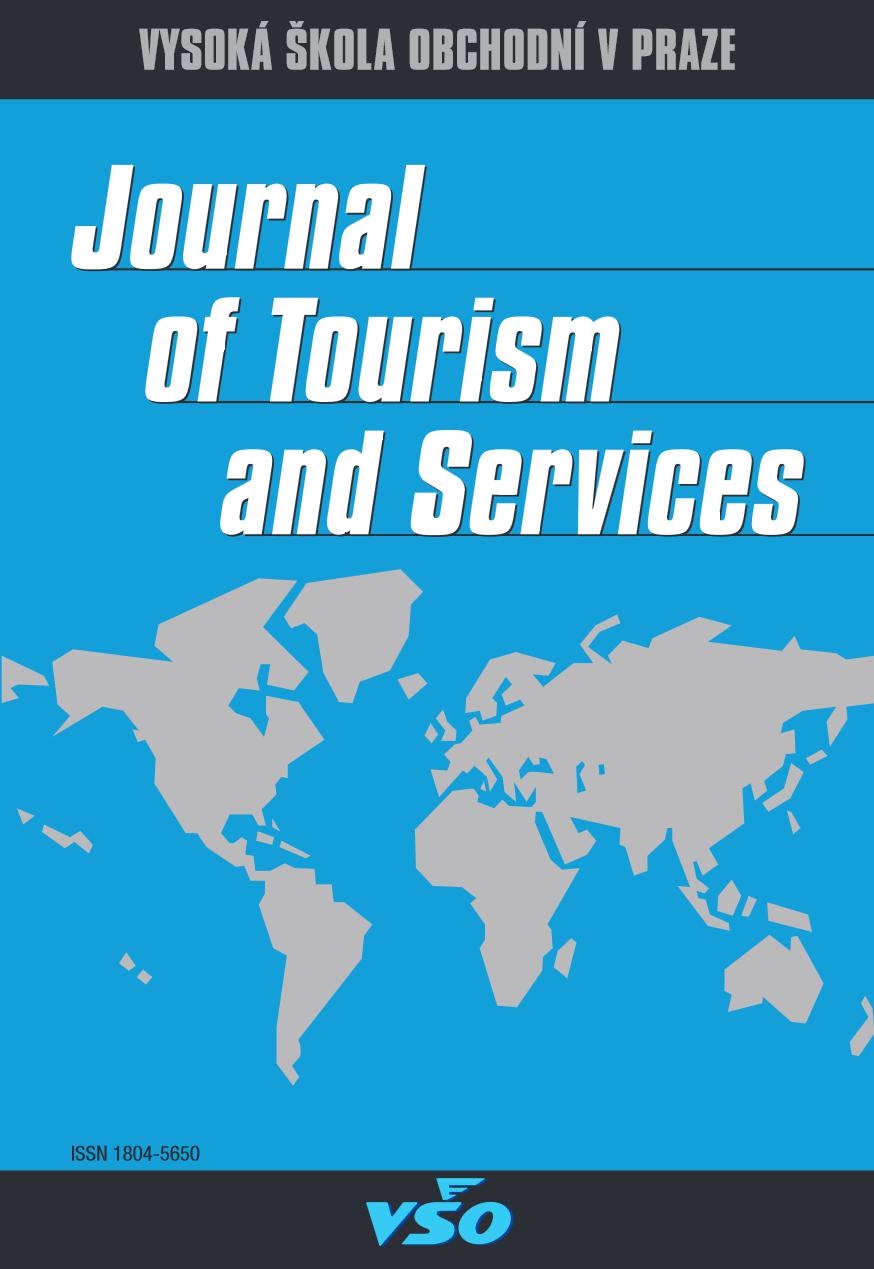 Downloads
Section
Scientific Papers
License
Copyright (c) 2022 Journal of Tourism and Services
This work is licensed under a Creative Commons Attribution-NonCommercial-NoDerivatives 4.0 International License.
Journal of Tourism and Services (ISSN 1804-5650) is published by the Center for International Scientific Research of VŠO and VŠPP in cooperation with the following partners:
University College of Business in Prague, Czech Republic
University of Entrepreneurship and Law, Prague, Czech Republic
School of Business and Administration of the Polytechnic Institute of Setúbal, Portugal
Faculty of Operation and Economics of Transport and Communications, University of Zilina, Slovakia
The publisher provides free access policy to the Journal of Tourism and Services.