Artistic Endorsers are Catalysts for Airlines to Attract Passengers
Reference: Ku, E.C.S. (2021). Artistic Endorsers are Catalysts for Airlines to Attract Passengers. Journal of Tourism and Services, 23(12), 44-60. doi: 10.29036/jots.v12i23.269
Keywords:
celebrity endorsement, marketing capabilities, trustworthiness, recommendation
Abstract
The purpose of the study is to use the advertisements of four real airline artistic endorsers to analyze the contribution of the artistic endorser to discuss possible marketing strategies through an empirical questionnaire survey approach. Data were collected from the airport. Among them, 411 valid questionnaires were finally recovered. The hypothesis of the research model was tested by the SEM approach. The artistic endorser of the airline plays the role of catalyst in the marketing process to improve the airline's operational performance; this leads to our finding that the celebrity artistic endorsement should be carefully chosen in the airlines so that the image in advertising strategies and passengers' believing in celebrity endorsement would be matched; Airline companies are searching for strategies to develop stable connecting relationships with their passengers and to increase their company revenue by strengthening marketing strategy to deliver messages by utilizing the celebrity endorsement concept of passenger preferred airline based on their trust in celebrity endorser. This study contributes celebrity endorsement to the predictability of recommendation of airlines following artistic endorser sense-making of passengers' paradigm. As expected, the recommendation of airlines is most dominantly influenced by celebrity endorsement. Through empirical research, we supplement the significance of the artistic endorser sense-making perspective.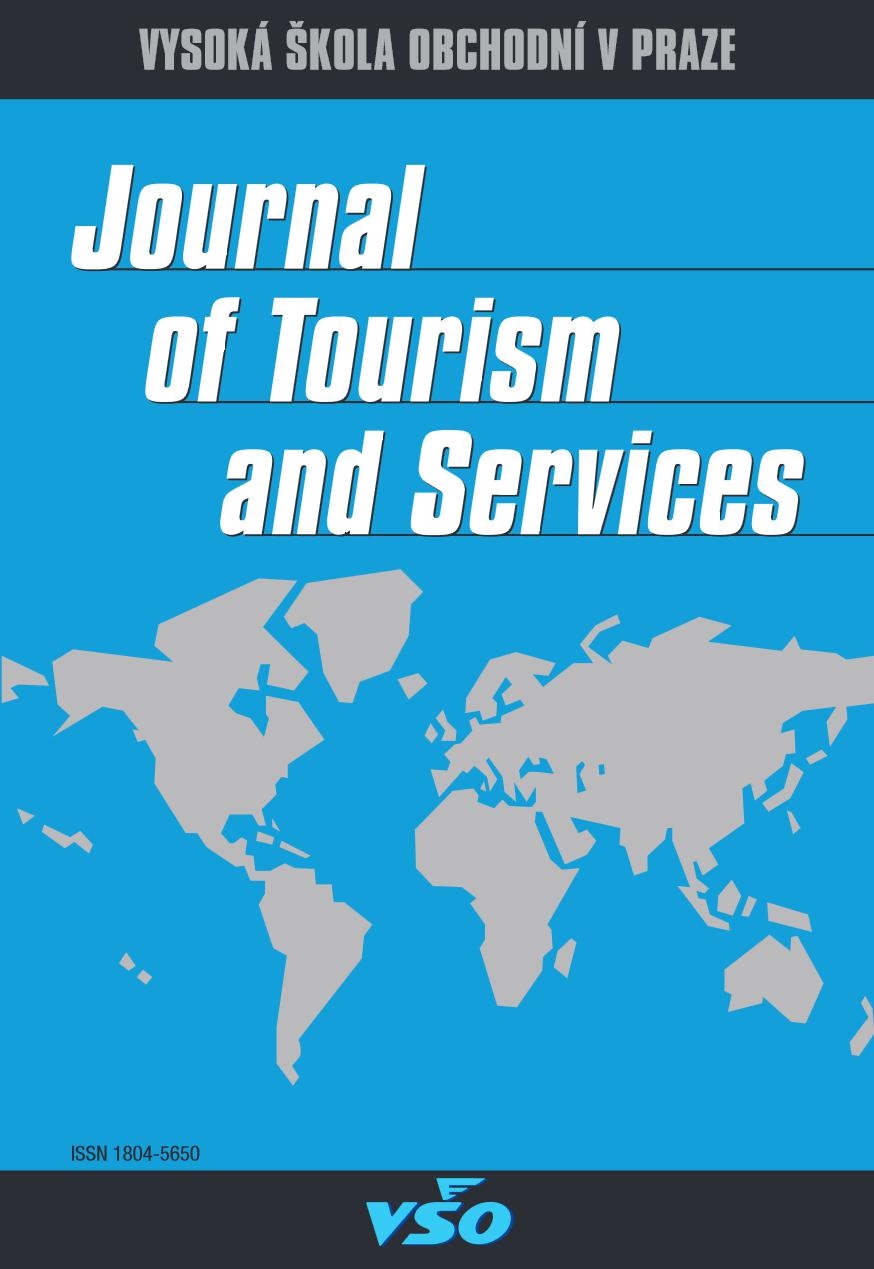 Downloads
Section
Scientific Papers
License
Copyright (c) 2021 Journal of Tourism and Services
This work is licensed under a Creative Commons Attribution-NonCommercial-NoDerivatives 4.0 International License.
Journal of Tourism and Services (ISSN 1804-5650) is published by the Center for International Scientific Research of VŠO and VŠPP in cooperation with the following partners:
University College of Business in Prague, Czech Republic
University of Entrepreneurship and Law, Prague, Czech Republic
School of Business and Administration of the Polytechnic Institute of Setúbal, Portugal
Faculty of Operation and Economics of Transport and Communications, University of Zilina, Slovakia
The publisher provides free access policy to the Journal of Tourism and Services.