Rethinking Westernization in Destination: Tourists' Perception of a Touristic City
Reference: Devkota, N., Paudel, U.R., Hamarneh, I., Bhandari, U. (2021). Rethinking Westernization in Destination: Tourists' Perception of a Touristic City. Journal of Tourism and Services, 23(12), 1-25. doi: 10.29036/jots.v12i23.261
Keywords:
Westernization, Entrepreneurship, Tourist's Perception, Touristic City, Nepal
Abstract
The impacts of westernization are increasing globally in the tourism entrepreneurship practices. Understanding it contributes to the growth and sustainability of the business even in local touristic cities. This paper aims to judge tourists' perception of westernization about one of the most important touristic cities – Pokhara, Nepal. Purposive sampling was used to collect responses from 248 tourists in Pokhara, which included both open and closed-ended questionnaires. In order to understand the perception of tourists and check the determinants about the prevalence of westernization among tourists, the cross-sectional descriptive study has been used, and Logit Regression Model is applied. The study reveals that 78.22% of the respondents find westernization has influenced tourism entrepreneurship up to a certain extent in Pokhara. Similarly, a majority (89.11%) of tourists reveal that they expect and enjoy local culture than their own culture in tourism destinations, where 95.56% of the tourists suggest preserving the local culture for the sustainability of tourism business in Pokhara. Results from the Ordered Logistic model show that westernization, problems faced in destination, the similarity of destination as per their expectation and level of tourists' existence at destination play significant roles in their preferences to visit touristic destinations. This study indicates that the first two reduce tourists' preferences while the latter two stimulate their preferences to visit Pokhara, Nepal. Therefore, entrepreneurs in Pokhara should identify, conserve, encourage, and maintain local socio-cultural traditions to have long-term tourism prosperity and development.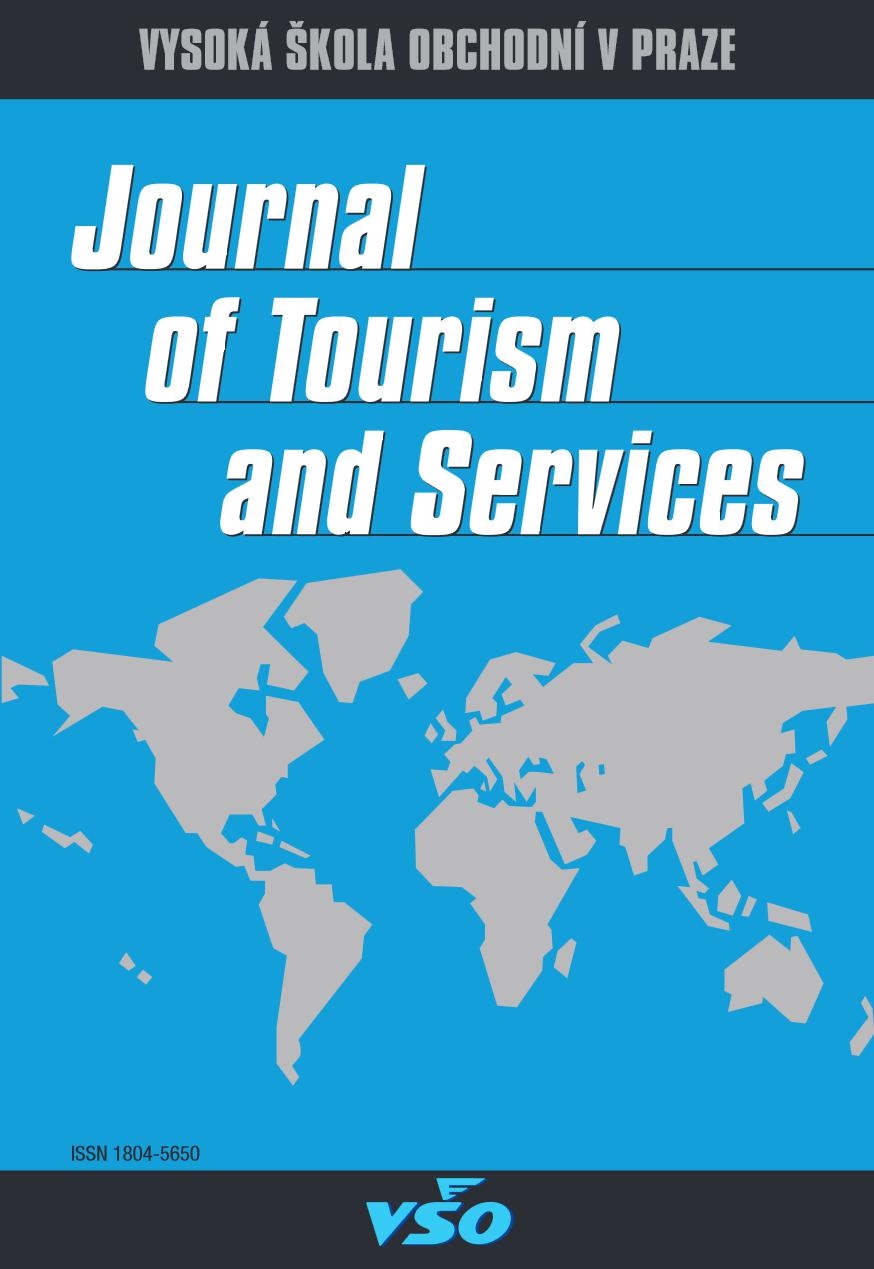 Downloads
Section
Scientific Papers
License
Copyright (c) 2021 Journal of Tourism and Services
This work is licensed under a Creative Commons Attribution-NonCommercial-NoDerivatives 4.0 International License.
Journal of Tourism and Services (ISSN 1804-5650) is published by the Center for International Scientific Research of VŠO and VŠPP in cooperation with the following partners:
University College of Business in Prague, Czech Republic
University of Entrepreneurship and Law, Prague, Czech Republic
School of Business and Administration of the Polytechnic Institute of Setúbal, Portugal
Faculty of Operation and Economics of Transport and Communications, University of Zilina, Slovakia
The publisher provides free access policy to the Journal of Tourism and Services.