Evaluating Business Performance and Efficiency in the Medical Tourism: A Multi-criteria Approach
Reference: Čabinová, V., Gallo, P., Pártlová, P., Dobrovič, J. & Stoch, M. (2021). Evaluating Business Performance and Efficiency in the Medical Tourism: A Multi-criteria Approach. Journal of Tourism and Services, 22(12), 198-221. doi: 10.29036/jots.v12i22.247
Abstract
Measuring the performance and efficiency of the tourism enterprises is essential regarding the current pandemic situation. In such a context, improving their financial situation and competitive position also depend on the use of innovative multi-criteria evaluation models. The paper's main objective is to propose the newly designed Performance & Efficiency model (P&E model) for Slovak spa enterprises. Its structure consists of three dimensions – P&E_I, P&E_II, P&E_III. The application of Confirmatory Factor Analysis validates 34 key performance ratios reflecting the financial situation of enterprises within the P&E_I. In case of P&E_II, the development of value-added dynamics is measured by using the Economic Value Added Momentum. Using the Data Envelopment Analysis, the level of enterprise efficiency is quantified (P&E_III). The partial results of the dimensions are transformed using min-max normalization to the overall score ranging from 0 to 3. Based on the results, a rating scale of all enterprises is carried out, and both their partial and overall positions are assessed through benchmarking. During the research (2013 – 2018), the best results are achieved for SE03 (Spa Bojnice, Inc.), SE21 (Specialised Spa Institute Marína, s.e.), and SE18 (Spa Horný Smokovec, Ltd.). The worst-rated spa enterprises include SE14 (Natural Iodine Spa Číž, Inc.), SE09 (Spa Sliač, Inc.), and SE19 (Pieniny Resort, Ltd.). The proposed P&E model is easily applicable to other tourism enterprises. The research as carried out enables deepening of knowledge concerning the multi-criteria evaluation and management concepts and helps enterprises overcome current unfavorable situations.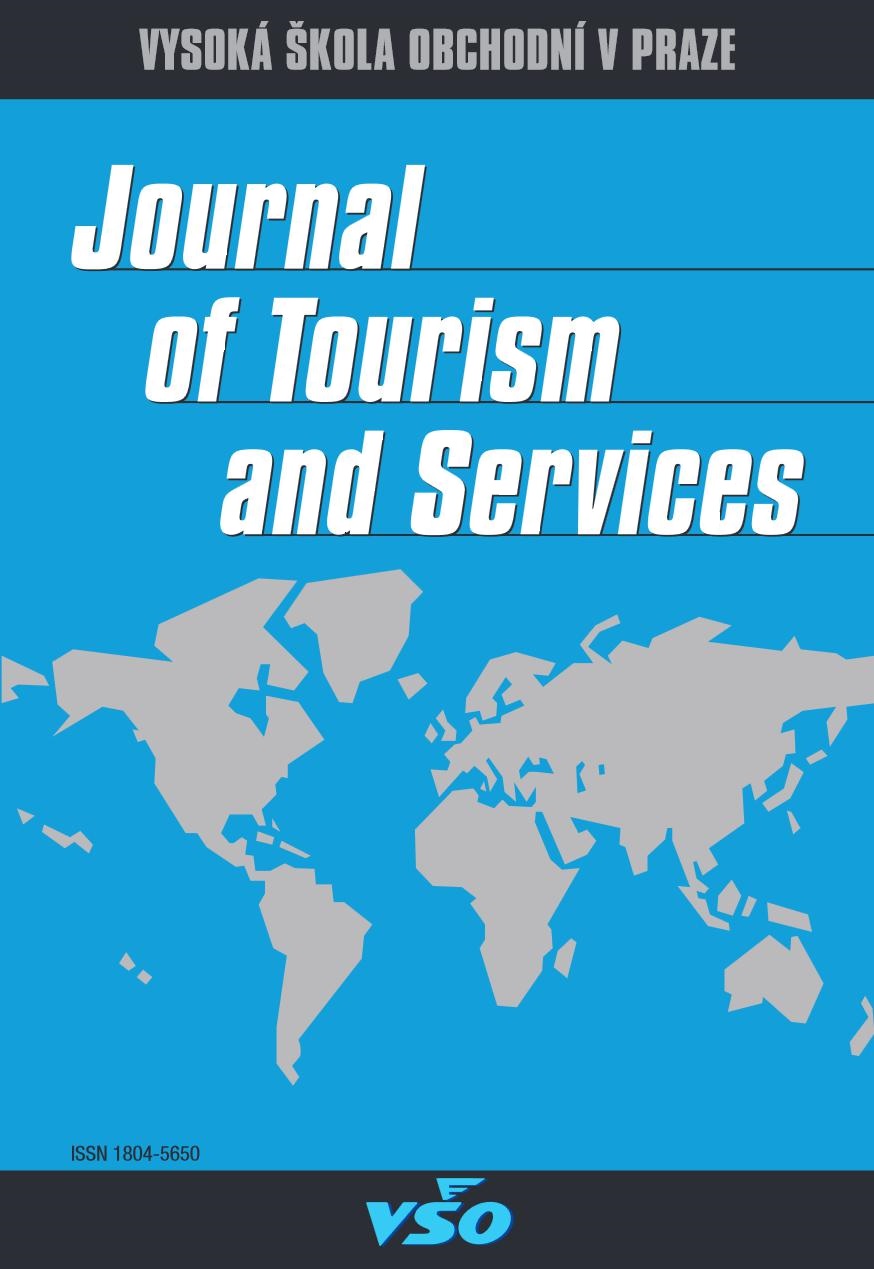 Downloads
Section
Scientific Papers
License
Copyright (c) 2021 Journal of Tourism and Services
This work is licensed under a Creative Commons Attribution-NonCommercial-NoDerivatives 4.0 International License.
Journal of Tourism and Services (ISSN 1804-5650) is published by the Center for International Scientific Research of VŠO and VŠPP in cooperation with the following partners:
University College of Business in Prague, Czech Republic
University of Entrepreneurship and Law, Prague, Czech Republic
School of Business and Administration of the Polytechnic Institute of Setúbal, Portugal
Faculty of Operation and Economics of Transport and Communications, University of Zilina, Slovakia
No part of this journal may be reproduced or transmitted in any form or by any means, electronic or mechanical, including photocopying, recording or by any information storage retrieval system, without permission from authors.
Copyright belongs to the Center for International Scientific Research of VŠO and VŠPP. All rights reserved.
The publisher provides free access policy to the Journal of Tourism and Services.