Determining the Role of Hotel Attributes in Building Customer Loyalty Using Importance–Performance Analysis: A Study in the Context of Tourist Nationalities
Reference: Üngüren, E., Tellioglu, S. & Türker, N. (2021). Determining the Role of Hotel Attributes in Building Customer Loyalty Using Importance–Performance Analysis: A Study in the Context of Tourist Nationalities. Journal of Tourism and Services, 22(12), 105-130. doi: 10.29036/jots.v12i22.237
Abstract
Identifying the importance and satisfaction of hotel attributes in the eyes of tourists and their role in building customer loyalty is critical for improving the service quality. Therefore, in our study, customers' importance and performance perceptions regarding the services offered by accommodation businesses were examined in terms of customers' nationalities. Our research has two main objectives.  The first objective is to determine the importance and performance perceptions of the services provided by the hotels according to the nationalities of the customers using the using importance-performance analysis (IPA) model and to compare the perceptions of importance-performance according to nationality. The second aim is to determine the effect of satisfaction perceptions regarding hotel services on customer loyalty according to customer nationality. The research was designed as a survey-based quantitative research methodology. Convenience sampling was used, which is a non-random sampling method. Data were obtained from 1153 German, Russian, and Turkish tourists accommodating in five-star hotels in Alanya, Turkey. A gap analysis was conducted using pairwise t-tests to evaluate whether the importance and performance perceptions of the participants differed. IPA was conducted with attributes being graphically displayed on the I-P grids. The impact of hotel service satisfaction on customer loyalty was investigated using regression analysis. The research findings reveal that customers' performance perceptions and services attach importance to differ significantly by nationality. And also, it was concluded that satisfaction with the services provided in accommodation businesses has a significant effect on customer loyalty and that this effect differs in customer groups. Determining satisfaction factors affecting customer loyalty according to customer characteristics make a significant contribution to service quality improvement. In this context, the research results provide practical and theoretical contributions to how customer satisfaction and customer loyalty can be improved according to market groups.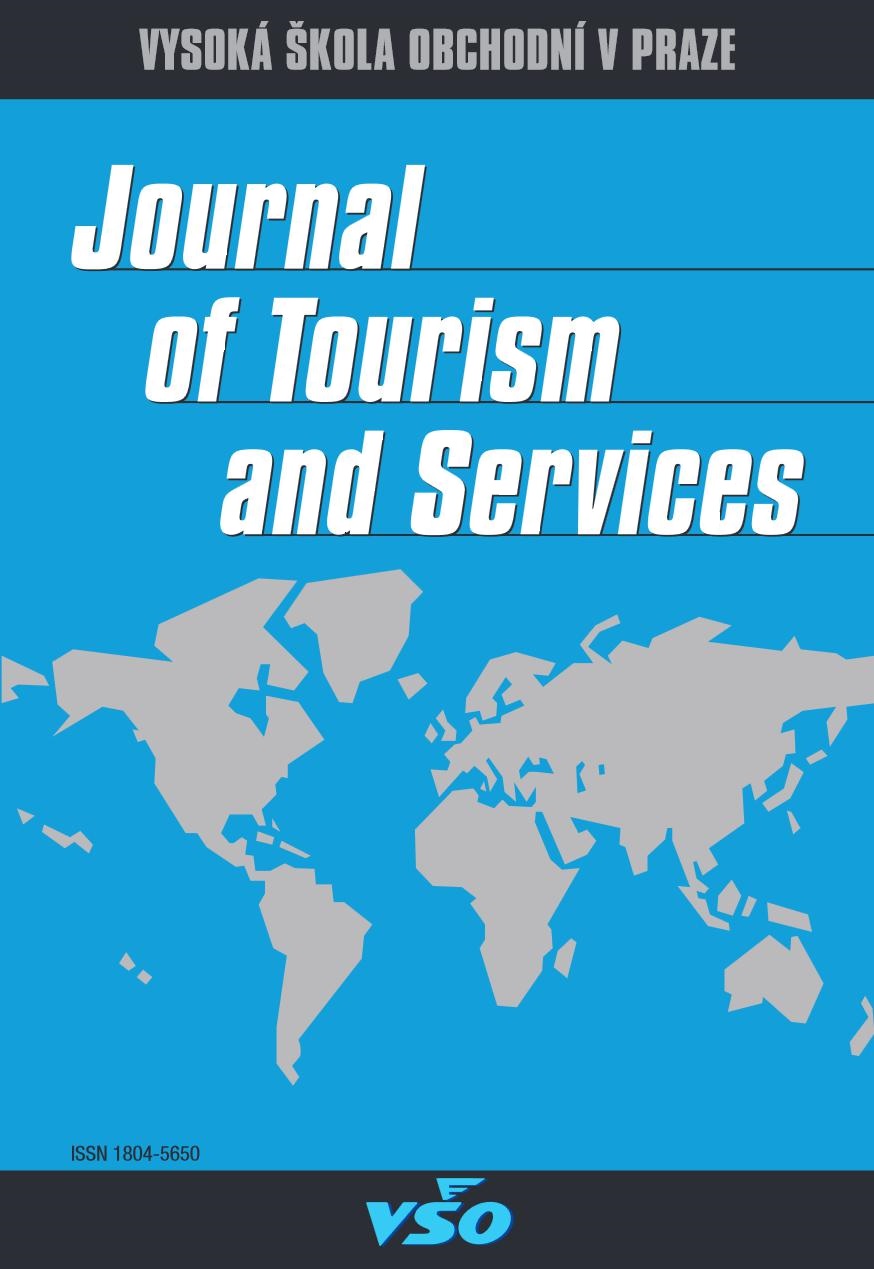 Downloads
Section
Scientific Papers
License
Copyright (c) 2021 Journal of Tourism and Services
This work is licensed under a Creative Commons Attribution-NonCommercial-NoDerivatives 4.0 International License.
Journal of Tourism and Services (ISSN 1804-5650) is published by the Center for International Scientific Research of VŠO and VŠPP in cooperation with the following partners:
University College of Business in Prague, Czech Republic
University of Entrepreneurship and Law, Prague, Czech Republic
School of Business and Administration of the Polytechnic Institute of Setúbal, Portugal
Faculty of Operation and Economics of Transport and Communications, University of Zilina, Slovakia
No part of this journal may be reproduced or transmitted in any form or by any means, electronic or mechanical, including photocopying, recording or by any information storage retrieval system, without permission from authors.
Copyright belongs to the Center for International Scientific Research of VŠO and VŠPP. All rights reserved.
The publisher provides free access policy to the Journal of Tourism and Services.