Does Social Media Addiction Differ by Personality Traits? A Study on Undergraduate Tourism Students
Reference: Tekin, Ö. A., & Turhan, A. A. (2020). Does Social Media Addiction Differ by Personality Traits? A Study on Undergraduate Tourism Students. Journal of Tourism and Services, 22(12), 23-41. doi: 10.29036/jots.v12i22.220
Abstract
The potential relationship between social media addiction and personality traits is an essential topic in tourism studies, though it is rarely examined. Thus, this study aims to examine whether undergraduate tourism students are addicted to social media and, if so, the possible relationship between this addiction and their personality traits. The research used the descriptive method, one of the quantitative research methods. The questionnaire technique and the convenience sampling method were preferred to amass the data. Data were collected from 454 undergraduate tourism students and analyzed with the Pearson correlation test by using SPSS 25. This research has revealed that the students' dominant personality trait is agreeableness with a low-level social media addiction. The research has also found a positive relationship between neuroticism personality traits and social media addiction and a negative relationship between personality traits of extraversion, agreeableness, and conscientiousness, and social media addiction. The research has revealed that tourism students are dependent on social media. Social media addiction is a type of addiction that harms individuals' personal development and business life. Accordingly, theoretical and practical studies should be carried out to combat this addiction. To this end, it is crucial to develop more sophisticated combating methods according to an individual's personality traits and carry out awareness and training studies in the practical field. The literature has scarcely examined the relationship between undergraduate tourism students' personality traits and social media addiction. Therefore, this study is believed to contribute to filling an important gap in the literature.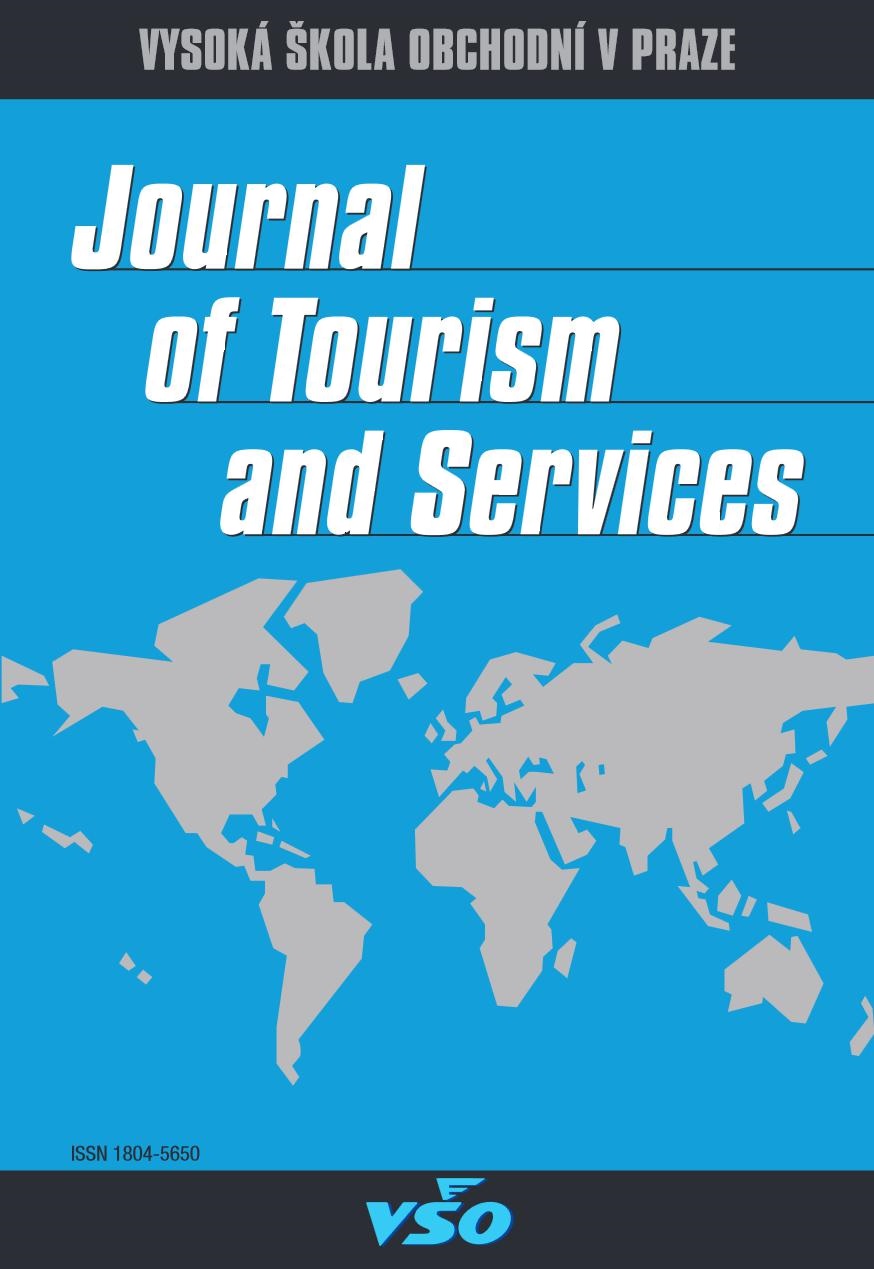 Downloads
Section
Scientific Papers
License
Copyright (c) 2021 Journal of Tourism and Services
This work is licensed under a Creative Commons Attribution-NonCommercial-NoDerivatives 4.0 International License.
Journal of Tourism and Services (ISSN 1804-5650) is published by the Center for International Scientific Research of VŠO and VŠPP in cooperation with the following partners:
University College of Business in Prague, Czech Republic
University of Entrepreneurship and Law, Prague, Czech Republic
School of Business and Administration of the Polytechnic Institute of Setúbal, Portugal
Faculty of Operation and Economics of Transport and Communications, University of Zilina, Slovakia
No part of this journal may be reproduced or transmitted in any form or by any means, electronic or mechanical, including photocopying, recording or by any information storage retrieval system, without permission from authors.
Copyright belongs to the Center for International Scientific Research of VŠO and VŠPP. All rights reserved.
The publisher provides free access policy to the Journal of Tourism and Services.