Small Businesses in Cultural Tourism in a Central European Country
Mura, L., Kajzar, P. (2019). Small Businesses in Cultural Tourism in a Central European Country. Journal of Tourism and Services, 10(19): 40-54. https://doi.org/10.29036/jots.v10i19.110
Keywords:
Czech Republic, cultural destinations, cultural monuments and events, small and medium-sized enterprises, statistical analysis heritage, tourism
Abstract
The aim of this article is to test the hypotheses whether the selected cultural and historical monuments and cultural events are an inspiration for tourists to visit. Our main objective is to determine whether a statistical relationship can be detected between the number of selected monuments and cultural events in Czech Republic and the number of its visitors. All analyzed data on this cultural destination was obtained from the statistics of NIPOS (The National Information and Consulting Centre for Culture between 2008 – 2017). Historical monuments that charge admission fees were statistically analyzed. SPSS will be used to calculate the correlation coefficient. Based on the results of H1 verification, there is no statistically significant difference between the number of monuments accessible to visitors for a fee and the average number of visitors per single historical monument. According to H2 verification, there is no statistically significant difference between the number of cultural events in historical monuments and the number. of visitors attending these cultural events. Cultural monuments and cultural events are one of the alternative motivations to attract tourists to the cities. If there is no improvement in tourism infrastructure, it will be very difficult to attract visitors.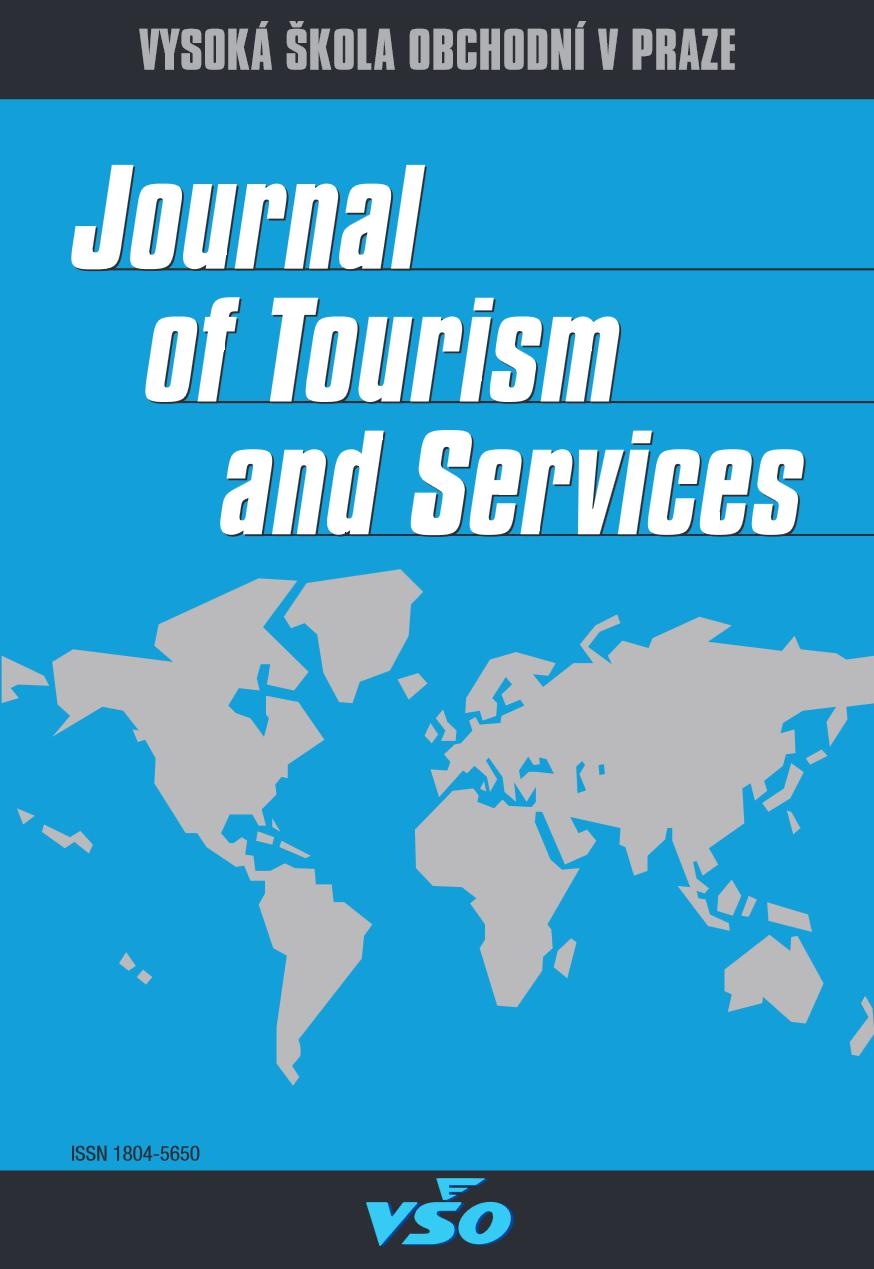 Downloads
Section
Scientific Papers
License
Journal of Tourism and Services (ISSN 1804-5650) is published by the Center for International Scientific Research of VŠO and VŠPP in cooperation with the following partners:
University College of Business in Prague, Czech Republic
University of Entrepreneurship and Law, Prague, Czech Republic
School of Business and Administration of the Polytechnic Institute of Setúbal, Portugal
Faculty of Operation and Economics of Transport and Communications, University of Zilina, Slovakia
The publisher provides free access policy to the Journal of Tourism and Services.