Educational Tourism in Arboretum – The Case of Borová Hora
Sarvašová, I., Kiráľová, A. (2018). Educational Tourism in Arboretum – The Case of Borová Hora. Journal of Tourism and Services 9(16): 31-44. https://doi.org/10.29036/jots.v9i16.53
Keywords:
education, tourism, arboretum, Technical University in Zvolen
Abstract
Nowadays tourists are increasingly seeking learning and educational experiences while on holidays. This interest has led institutions and organizations that served some years ago predominantly to education purposes to create tourism product with the focus on the general public. These tourism products include learning or education components providing professional information in a way that is acceptable also to non-professional visitors. Arboretums are one of these establishments that provide a wide range of possibilities for the practical teaching of students in primary biological disciplines but also attract visitors because of their natural beauty and relaxing atmosphere. Reflecting versatility of the arboretum, the authors outline primary the forms of educational tourism; they characterize the Arboretum Borová hora (the supply side) and analyze the visitation (demand side) of the arboretum. After reviewing the current state of scientific knowledge in educational tourism, the following research question was formulated: Can guided tours enhance the visitation of the Arboretum? The results of the regression analysis confirmed that the targeted introduction of novelties (or new impetus) for arboretum visitors (guided tours) increased the overall arboretum traffic and awareness of Arboretum Borová hora.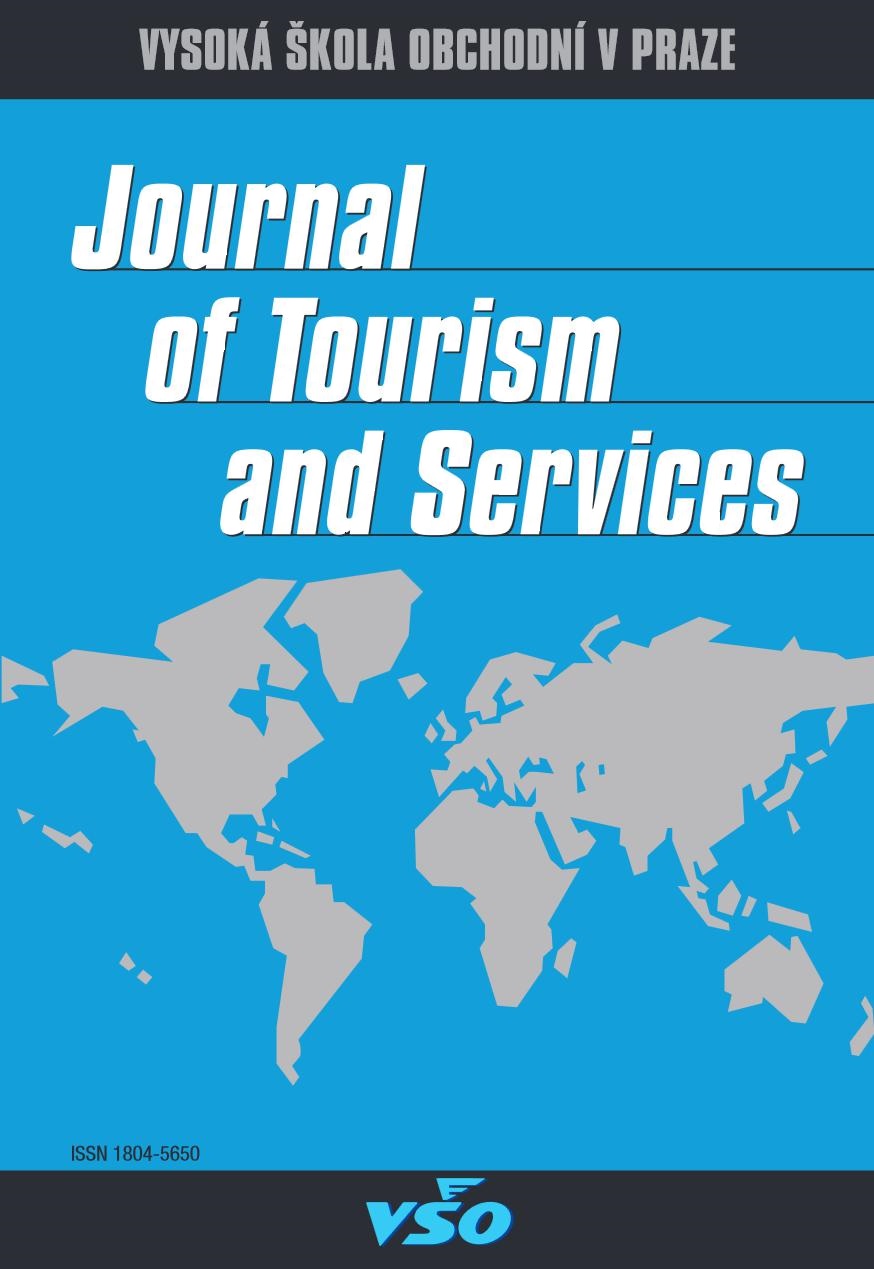 Downloads
Section
Scientific Papers
License
Journal of Tourism and Services (ISSN 1804-5650) is published by the Center for International Scientific Research of VŠO and VŠPP in cooperation with the following partners:
University College of Business in Prague, Czech Republic
University of Entrepreneurship and Law, Prague, Czech Republic
School of Business and Administration of the Polytechnic Institute of Setúbal, Portugal
Faculty of Operation and Economics of Transport and Communications, University of Zilina, Slovakia
The publisher provides free access policy to the Journal of Tourism and Services.